Pet insurance essentially covers the expenses, either fully or partially, when you bring your cherished pet to a veterinary clinic for treatment. Different policies exist, as do the companies providing them. It's crucial to familiarize yourself with the various available options and select the most suitable policy based on your specific pet(s). In this article, we will discuss what pet insurance typically covers and the associated costs and provide an overview of the companies offering these policies.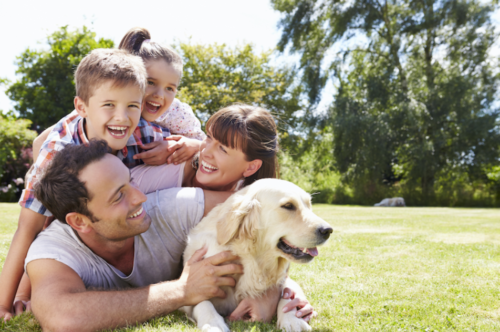 Pet Insurance Coverage and Costs
Pet insurance coverage varies depending on the specific policy. Unlike our own health insurance, pet insurance functions more like property insurance. Reimbursement occurs after your pet receives treatment and you file a claim. Typically, pet insurance covers dogs, cats, and horses, although coverage for exotic animals is becoming more common as ownership of such pets increases. Similar to our own health insurance, the company may cover a percentage (usually 70-100 percent) of the expenses after the deductible has been met. Pet insurance can be divided into two categories: lifetime and non-lifetime. Lifetime coverage encompasses the pet's conditions, even if they are chronic.
On the other hand, non-lifetime policies do not cover recurring conditions in subsequent years, meaning your pet is only covered for a specific condition once. Afterward, you, as the owner, assume full financial responsibility. Some companies may also impose limitations on coverage for pets with pre-existing conditions.
Companies That Offer Pet Insurance
With numerous companies offering pet insurance, it can be overwhelming to choose the right one. To simplify the process, I will highlight a selection of highly-rated providers. Take a look at the top 10 pet insurance companies of 2021, and discover what sets them apart from the competition.
Healthy Paws: Recognized with an A+ rating by the Better Business Bureau and highly praised by the Seattle and LA Times, Healthy Paws stands out as a leading pet insurance company. They offer a straightforward process to obtain a rate quote based on your pet's breed and age.
PetPlan: With annual deductibles starting as low as $100, PetPlan provides flexible options. The company also accepts all dogs, regardless of their age, ensuring coverage for pets at any stage of life.
ASPCA: Offering a minimum yearly coverage cap of $5,000 up to unlimited amounts, ASPCA provides extensive coverage. One notable advantage is that you don't have to worry about staying within a network, as this plan covers visits to any licensed veterinarian.
Get Pet Insurance
Once again, it is essential to emphasize the importance of taking your time and thoroughly researching each company before making a decision. Each policy can differ in subtle or significant ways, so understanding the details is crucial. The positive aspect is that these companies prioritize transparency and provide you with an exact quote that aligns with your budget with just a few clicks. Opting for pet insurance offers you peace of mind, knowing that your beloved four-legged companions are protected.