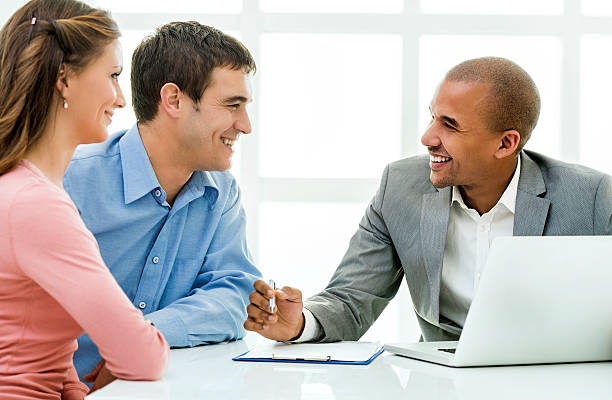 Financial advisors help people decide how to manage their money and reach their financial goals. But financial planning isn't one-size-fits-all, and there are several types of advisors. Let's figure out which is the best for you.
What is a financial advisor?
The term financial advisor can apply to a wide variety of people or to digital services called robo-advisors. They all help you manage your money, in various ways.
Digital services: Robo-advisors offer a simplified, low-cost way to invest. You answer questions online, then computer algorithms build a portfolio according to your goals and risk tolerance. They offer regular rebalancing and financial planning tools. And if you prefer some human guidance, most offer a hybrid model that lets you consult with advisors.
People: "Financial advisor" isn't an official designation, it's a broad term for several types of specialists. A certified financial planner generally will focus on helping you reach your financial goals, for example, while an enrolled agent prepares your taxes.
How to choose a financial advisor
Consider three factors when choosing a personal financial advisor so you get the advice you want — and don't pay too much or pay for things you don't need:
1. SERVICES YOU WANT
If you want help choosing and managing investments, a robo-advisor is a streamlined, cost-efficient choice. It's also good for those just starting out, because robos have low or no account minimums.
If you have a complicated financial situation or want holistic advice on topics like estate planning, insurance needs, etc., you might need a human advisor.
You can even have it both ways: Get started with a robo now, so you're not missing out on stock market gains, and add a human advisor later for comprehensive planning.
2. COST
Robo-advisors' annual fees range from 0.25% to 0.89% of your assets they manage for you.
Human advisors also often charge a percentage of the amount managed, with a median fee of 1%, although it can range higher for small accounts and lower for large ones. Some require at least $250,000 in investable assets.
Others may charge a flat fee, an hourly rate or a retainer. Understand their costs and fees before you commit to anyone.
3. QUALIFICATIONS AND STANDARDS
Check out the record of the company or person you're considering.
And ask 10 important questions of any human advisors you're considering — including whether they hold to a fiduciary standard, which requires that they act in your best interest.
Here's a quick cheat sheet:
Digital Advisors

Human Advisors

Provide investment guidance and portfolio management
Many offer access to human advisors when you have questions
Good for those starting out or when your situation is not complex

Provide investment guidance and portolio management
Can offer holistic financial advice on topics like estate planning
Good for more-complex situations and/or more assets (some require $250,000+)

Fees: 0.25% to 0.89%
Fees: Median 1%
Qualification check: Form ADV covers an advisor's or company's history, including any misconduct.
Qualification check: In addition to Form ADV, there are more ways to background check financial pros.
OK, what's next?
Now that you know about the different types of financial advisors, it's time to take the next step. We spent over 300 hours reviewing the top robo-advisors before selecting the best for our readers.
Recap: Tips to choose a financial advisor in 3 steps
Services: Decide what help you want, whether it's simply investment management or more holistic planning services
Cost: Understand the costs and fees (robo-advisors typically cost less than a human advisor)
Qualifications: Check the record and certifications of the company or person you plan to hire