Are you still relying on cable TV? It might be time to leave the past behind and consider cutting the cord. While cable TV has undeniably played a significant role in our modern lives, embracing alternative options can be a transformative step for many. Let's explore the world of possibilities beyond traditional cable TV services.
In the realm of cable TV services, an array of companies exists, including Verizon, Xfinity, and Cox. This healthy competition among providers has led to various discounts and incentives as these companies strive to meet customer demands for high-speed connections and diverse channel offerings.
Fortunately, there are numerous alternative options to traditional cable TV that you can explore. Streaming services provide a distinct viewing experience, offering a wide range of content categories such as sports, home and garden, movies, and original series. The trend of "cutting the cord" is gaining popularity as more people recognize the cost-effectiveness of using streaming services instead of subscribing to multiple cable TV packages.
In addition, for a streaming service to be considered an excellent alternative to cable TV, it should offer affordability and a comprehensive range of programming. With your needs and budget in mind, we aim to provide you with the most informed choice. Continue reading below to discover some of the top streaming services and explore what they have to offer.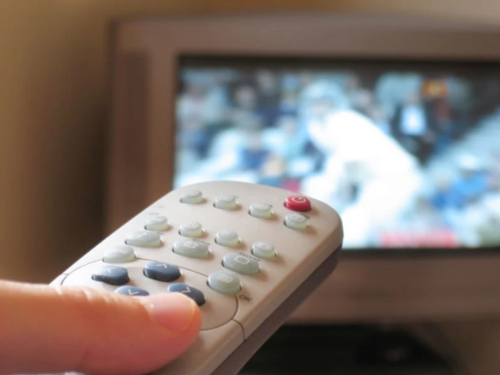 Best Cable TV Alternatives In The U.S. (2023)
In today's era, individuals often find themselves torn between traditional TV cable services and streaming options. It's important to note that streaming services have become increasingly user-friendly and cost-effective. Moreover, certain streaming services have garnered a reputation for being exceptional choices. These services offer a diverse range of programs that cater to a wide audience, ensuring there is something for everyone to enjoy.
Finding the best streaming services can be a daunting task, not due to a lack of options but rather an overwhelming abundance of choices. To alleviate this burden, we have compiled a curated list of the top cable TV alternatives in the U.S. These exceptional options include:
Sling TV
Sling TV, operated by Sling TV LLC, a subsidiary of Dish Network, is the pioneering app-based TV service that allows you to stream live television and on-demand content over the internet. If you're seeking a solution to both cutting the cord and achieving cost savings, Sling TV offers an excellent alternative worth considering.
FuboTV
FuboTV is a popular streaming television service available to customers in the United States, Canada, and Spain. With a focus on high-definition sports coverage and diverse entertainment programming, FuboTV offers its subscribers an extensive selection of content.
Hulu TV
Experience limitless entertainment by making the switch from cable to Hulu. With Hulu, you gain access to over 75 top channels featuring your favorite live sports, news, and events, along with the entire Hulu streaming library. Offering an extensive lineup of TV series and a wide range of live TV channels, Hulu provides a reliable option for streaming both new and classic shows across nearly every platform. Please note that Hulu is currently only available in the United States.
Conclusion
When seeking the best cable TV alternatives, it is crucial to consider factors such as channel selection, including the networks you desire, user-friendliness across major streaming devices, and cost. Certain services may better align with your needs depending on your specific interests and priorities. Feel free to explore any of the streaming services mentioned as viable options for a refreshing change.