Truck driving jobs liberate you from the constraints of cramped offices and tiny cubicles. In today's job market, only a handful of fields provide consistent pay while allowing you to travel the country in largely independent conditions. Curious about truck driver salaries in 2021? Let's explore the earning potential in this profession.
There are diverse types of driving jobs available, each with its own set of benefits and employer requirements. Online resources can be incredibly useful in discovering truck driving jobs that align with your specific needs. In this guide, we will provide valuable insights to help you navigate the landscape and find the perfect truck driving job that suits you best.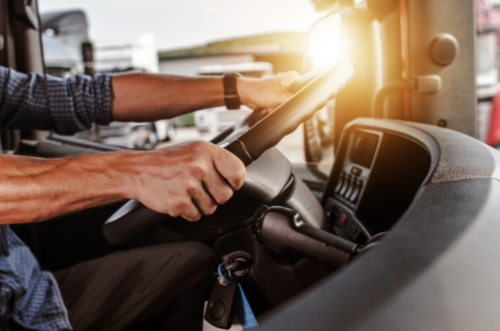 What It Means to Drive a Truck in Modern Times
Much like other sectors, the truck driving industry experienced significant changes due to the COVID-19 pandemic that began in early 2020. Freight and transportation play a vital role in the U.S. economy, and as things gradually return to normal, many truck driving positions are opening up with a sense of urgency. While some drivers who were furloughed or let go in 2020 have not returned to their previous roles, there is now a substantial demand for new truck drivers to fill these vacancies. In certain cases, salaries are even higher than what was offered prior to COVID-19, making truck driving jobs even more appealing to individuals seeking new or familiar employment opportunities.
Truck Driving 2021 – Job Description
Truck drivers have various assignments, with some covering cross-country routes and others handling regional or local deliveries. In 2021, the primary role of a truck driver is to transport goods and products safely and efficiently from their origin to designated destinations within specified timeframes. Certain truck driving jobs may also involve the responsibility of loading and/or unloading the transported products. Last-mile delivery routes, such as Fed Ex home delivery services or tractor-trailer/freight hauler trucks delivering retail products to Walmart stores nationwide, often require unloading work. This is because last-mile routes focus on delivering products directly to their final destinations.
Truck drivers can either work as employees or independent contractors for the organizations that employ them. Some truck driving jobs require extensive travel across different states or even cross-country routes. On the other hand, certain roles, such as furniture delivery routes, involve traveling within smaller regions or local areas exclusively. Depending on the specific job, additional job descriptions for truck driving jobs may include:
Performing regular maintenance and pre-route inspections on the truck.
Securing all cargo safely before starting a trip.
Adhering to applicable state and federal regulations regarding trucking.
Obeying traffic laws specific to each state entered during the journey.
Maintaining a clean driving record as a condition of employment.
Communicating with dispatchers and coordinating routes effectively.
Accurately logging mileage and work hours to comply with regulations
Driving Job Benefits, Types & Salary Expectations
In 2021, prospective truck drivers will have a unique advantage as numerous job opportunities emerge nationwide to fill the vacancies left by drivers who did not return to the profession due to furloughs or dismissals. The current high demand for truck drivers also presents the potential for higher salaries. Driving a truck not only offers the opportunity to travel and explore various parts of the country but also provides the added benefit of getting paid while doing so. It's a rewarding profession that allows individuals to see places they may not have otherwise had the chance to visit.
Truck driving jobs that involve loading and unloading cargo provide the added benefit of helping individuals stay in shape and engage in paid exercise and strength conditioning. GPS systems are used to track driver routes and locations, ensuring efficient navigation. While meeting deadlines is crucial, truck driving jobs are largely unsupervised, allowing for a sense of independence. Additionally, these jobs offer opportunities for improving driving skills, flexible schedules, and access to advanced driving-related technology, making it a career choice that combines physical fitness, autonomy, and technological advancements.
Types of Truck Driver Jobs
In 2021, there is a wide range of diverse truck driver jobs available. While driving a tractor-trailer rig is the most commonly known type of truck driving job, numerous other unique positions require specialized operational skills. Tractor-trailers typically consist of a truck and a tractor connected to a semi-trailer or full trailer. Operating these vehicles demands specific skills and licensing, but they may not necessarily transfer directly to the operation of other types or classes of trucks. It's important to recognize that the truck driving profession encompasses various job roles and requires specific qualifications based on the type of truck being operated.
In 2021, truck drivers have a diverse range of job options available to them. Some drivers specialize in operating moving trucks, assisting customers with loading and unloading personal belongings during residential moves. Others handle flatbed or tanker trucks, which require additional specialized training. Tanker trucks, for example, may transport hazardous or flammable liquids/chemicals, requiring specific safety protocols. Freight haulers also occasionally transport hazardous materials, while dry van trucks are commonly used for hauling non-perishable goods. Dry van trucking is generally suitable for drivers with less experience. Moreover, there are opportunities for truck drivers in various roles, such as OTR (Over-The-Road), LTL (Less-Than-Truckload) freight, refrigerated freight, dump truck operations, and local/regional driving positions.
Salary Expectations
Truck drivers can anticipate positive salary prospects in the coming years. Job availability is projected to grow by a cumulative three percent annually until 2026. Looking ahead to 2029, the projected job growth rate reaches an impressive thirty-five percent. Starting salaries for truck drivers typically range between $35,000 and $60,000 per year, depending on experience. However,it'ss worth noting that some companies are currently offering higher pay to attract top candidates. As for the best states for truck driving in 2021, Nevada and Mississippi take the lead, closely followed by Kentucky and Utah. These states offer favorable opportunities and conditions for truck drivers.
Tips & Resources on How to Find a Truck Driving Job
To secure a job as a truck driver, you must meet specific requirements and certifications. These include holding a valid statedriver'ss license and possessing a Transportation Worker Identification Credential (TWIC) card. You should be prepared to undergo a drug and alcohol screening, provide a copy of your Motor Vehicle Report (MVR), and possess a valid medical certificate. Moreover, certain types of truck driving positions may require additional training and education. Attending reputable schools such as the New Sound Trucking School (NSTS), Professional Truck Driving Institute (PTDI), or New England Tractor Trailer Training School (NETTTS) can greatly enhance your chances of finding and securing the best available truck driving jobs in the industry.
When it comes to finding truck driving jobs across the country, online job board websites like ZipRecruiter and Indeed.com are widely recognized and trustworthy resources. Furthermore, there are specialized websites dedicated solely to truck driver job searches. In addition to these popular options, here are some other top resources for discovering truck driver jobs in 2021:
Truckers Report.
AllTruckJobs.com.
CDLJobs.com & CDL Job Now.
TruckDrivingJobs.com.Gary'ss Job Board.
Monster.