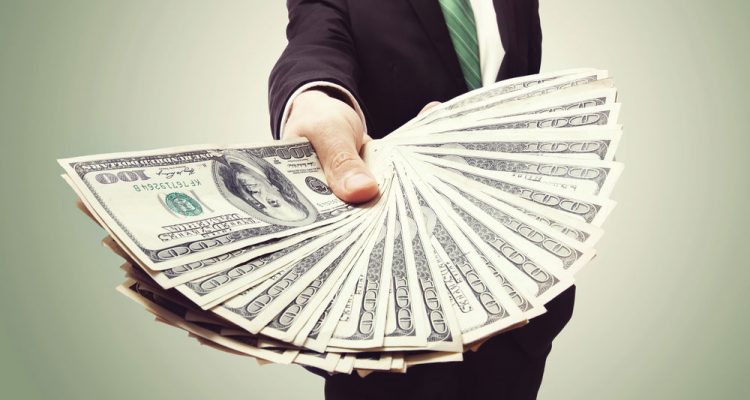 So you're trying to figure out how to make money outside of your day job, but you're not sure what to do. Don't worry, we've got you covered.
We rounded up 26 legitimate ways to earn some extra cash, including freelancing through Upwork, picking up odd jobs on TaskRabbit and delivering meals for Amazon. We bucketed the different options into two categories:
The first category — online and at home — focuses on opportunities where the primary work occurs at a computer (with Internet access, of course) or can be mostly done from the comfort of your sofa.
The second category — offline side gigs — is work that requires a physical effort, such as driving people or making deliveries. There may be an online element involved, like an app that tells you where to go or what to do, but most of the effort involves you being out of your home and not staring at a screen.
For each category, we listed the items based on how fast you can get started and get paid. Here is how we defined the speeds:
Fast — If it takes two weeks or less
Medium — For gigs that take closer to a month
Slow — Anything that would likely take more than a month
While most people prefer to make money sooner rather than later, keep in mind that some "slow" gigs may pay more in the long run.
How to make money online and at home
The internet is full of opportunities to make a quick buck online or from home, but many are questionable, if not outright scams. Be wary of any "opportunity" that asks for an upfront fee, wants you to pay for certification, or requests your Social Security number or any financial information, such as your credit card number. With that in mind, here are several legit options worth looking at:
---
1. SELL THOSE NICE CLOTHES YOU HAVEN'T WORN
Selling clothes you no longer wear (or items that never made it out of the closet and still have the tags on) can be a quick way to make some money while getting a headstart on spring cleaning. Start with local consignment shops for faster cash, or use sites like ThredUp and Poshmark to find buyers. If you go the online route, be sure to take clear, well-lit photos of your pieces and research similar items to set competitive prices. Get tips on how to sell your clothing.
Total time: Fast
SETUP: FAST
You can sell used clothing and accessories several ways, but they're all pretty quick to start.
PAYMENT: FAST TO MEDIUM
Fast: A brick-and-mortar consignment store like Plato's Closet will give you cash on the spot.
Medium: Other in-person and online consignment shops pay you when your items sell, or when they receive and inspect your items. Either way, allow at least a month for your payout.
Requirements
Gently worn shoes, clothing and accessories.
---
2. RECYCLE OLD PHONES AND ELECTRONICS
Have an old phone, iPad or gaming system lying around? Sell it on a site like Swappa and NextWorth. Check out Amazon's trade-in program, which pays participants in Amazon gift cards — and eBay, too. If you're in a rush for cash, try an ecoATM. Learn more about selling used phones.
Total time: Fast
SETUP: FAST
Selling directly (Swappa, LetGo, Craigslist): In most cases, you take photos of the phone, verify the electronic serial number (ESN) is clean and post your listing. Some sites review and approve postings, but the time is minimal.
Selling to reseller (NextWorth, Gazelle): Answer a few questions online for an instant quote.
PAYMENT: FAST TO MEDIUM
Selling directly: When you get paid depends on how quickly your phone or device sells. Once the item sells, payment is fast.
Selling to reseller: First, you need to ship your phone to the reseller, who will then inspect it before payment is sent via check or PayPal. Devices are typically inspected within five business days. With Gazelle, you can take it to a kiosk for immediate payment.
Requirements
A used phone, laptop, gaming system, etc.
Cell phones: You need to verify the phone is not stolen or under a repayment plan.
---
3. RENT OUT YOUR PARKING SPOT
Parking spots can be a hot commodity, particularly in crowded areas. If you have a driveway or dedicated spot that you don't use, rent it out on Craigslist or another service. Just make sure leasing your space is allowed if you're a renter or belong to a homeowners association.
Total time: Fast
SETUP: FAST
Simply list your space on a site like Craigslist.
PAYMENT: FAST
You set the payment terms when you rent out your spot via Craigslist. You can choose to be paid upfront for short-term rentals, or monthly for longer rentals.
Requirements
Check the terms of your rental agreement or condo/homeowners association to ensure you can rent out your parking space.
---
4. GOT SKILLS? USE THEM TO FREELANCE
Websites such as Upwork, Fiverr and Freelancer offer opportunities to do a variety of freelance jobs, such as writing, programming, design, marketing, data entry and being a virtual assistant. Fluent in a second language? Check sites such as Gengo or One Hour Translation, or drum up business through a site of your own. No matter what kind of freelancing you do, keep track of the going rate for the kind of work you provide so you know if you're charging too much or too little. Learn how to get started on Upwork.
Total time: Medium
SETUP: FAST
Upwork will approve your profile within 24 hours. But keep in mind it can take time to land your first freelance gig.
PAYMENT: MEDIUM
Payment varies by site. On Upwork, you're paid after you and the client review the work, 10 days after the billing period ends. On Fiverr, you're paid when the work order is complete, but you can't withdraw funds for another 14 days.
Requirements
Upwork requires users to be at least 18. Fiverr sets the age requirement at 13. And Freelancer requires users be at least 16.  Some sites require you be a U.S. citizen or permanent resident.
---
5. BE A TESTER FOR WEBSITES OR APPS
Sites such as UserTesting.com will pay you for your thoughts on how well — or not so well — certain websites and apps worked. You'll have to pass a short test to be accepted, and then you'll be paid $10 for each 20-minute test, which involves a recording and answering four follow-up written questions.
Total time: Medium
SETUP: MEDIUM
You typically need to complete a sample test as part of the application process.
You will start receiving testing opportunities after your application is approved.
The timeline for approval can vary.
PAYMENT: FAST
You get paid seven days after completing a website or app test.
Payment is issued via PayPal.
Requirements
REQUIREMENTS
You need to be at least 18.
You need a computer, internet connection and microphone.
Mobile app testers also need an iPhone, iPad, Android phone or Android tablet.
---
6. DO 'HUMAN INTELLIGENCE TASKS' ON MECHANICAL TURK
Even in the age of automation, some jobs still require a human touch. Companies often outsource those jobs via services like Amazon's Mechanical Turk. These jobs can be tedious — tagging images, transcribing videos, classifying receipts — and can take anywhere from a few minutes to a few hours. Pay depends on the task, and the person requesting the work gets to approve the finished product before paying you. That can leave room for scams, so do your research and join a community like TurkNation, which can steer you away from shifty dealers. Read more about doing tasks on Mechanical Turk.
Total time: Medium
SETUP: FAST
Amazon will send you a registration invitation within a few days of applying, if you're approved. From there, Amazon will verify your identity, which can take up to 24 hours.
You also need to establish an Amazon Payment account to get paid for your work. This only takes a few minutes.
PAYMENT: SLOW
After you submit your work, the requester has 30 days to approve it and pay you.
Once paid, you can transfer earnings to your bank account, which can take a few days.
Payment for new workers is held for 10 days before it is released to their Mechanical Turk earnings account.
Requirements
You must be at least 18 to register for Mechanical Turk.
You also need an Amazon account to register for Mechanical Turk.
---
7. SELL THOSE GIFT CARDS YOU'LL NEVER USE
Unload your unused gift cards using a site like Cardpool or Giftcard Zen. You can sell cards for a percentage of the balance or trade them in for a card you'll use. Cardpool also has kiosks and cashier-assisted locations so you can get cash on the spot. Read more about what to do with unwanted gift cards.
Total time: Medium
STARTUP: FAST
You can get an instant offer or quote via sites like Cardpool and Gift Card Granny.
PAYMENT: FAST TO MEDIUM
You can sell gift cards at kiosks and participating retail locations to get cash the same day, or try to sell it online. The latter takes longer, but you may get a better offer for your gift card.
REQUIREMENTS
You typically need a balance of at least $20 to sell your gift card. Not all cards will generate offers.
---
8. UTILIZE THE SPARE BEDROOM
Have a spare bedroom — or two? Making it available on vacation rental sites can provide a lucrative side income. For example, Airbnb hosts earn an average of $924 per month, according to data from Earnest, an online lender. If you're a renter, just make sure that everything is kosher with your rental agreement beforehand. Learn how to cash in on short-term rentals.
Total time: Medium
SETUP: FAST
You can create a listing and start accepting reservations in the same day.
PAYMENT: FAST TO MEDIUM
Payment is disbursed once the rental starts (VRBO, Airbnb), but total time to payment will depend on payout method. PayPal is the fastest option, when available; payment appears within 1 business day.
Requirements
– Own or rent your home
– Comply with any rules governing short-term or vacation rentals in your property, including city ordinances and rules issued by your landlord, condo board or homeowners association.
---
9. LET SOMEONE USE YOUR CAR
City-dwellers often don't use their cars for days or weeks at a time. That idle time can translate to money with services like Getaround and Turo, which let you rent out your car by the hour or day. Earning potential varies by car and location, but standard vehicles typically rent for $30 to $50 per day. Luxury cars and sport utility vehicles command even more money. Just be sure you talk to your insurance provider before signing up, to make sure that you don't run afoul of the policy.
Total time: Medium
STARTUP: FAST
You can create a listing on Turo or Getaround in under 30 minutes.
PAYMENT: MEDIUM TO SLOW
Turo sends payment within 30 minutes of the end of the rental. Payment is issued via direct deposit and can take 1-3 business days to appear in your account. For rentals longer than one week, Turo issues partial payments every seven days.
Getaround rental earnings accrue monthly and are paid out by the 15th of the following month.
Requirements
– You must own your car and it must meet certain requirements (make/model/year/mileage).
– You must have a current, valid driver's license
– You must be at least 19, though the age requirement for Turo is 21.
---
10. TAKE SURVEYS FOR MONEY
You can generate a small side income taking online surveys — but don't expect to be rolling in the dough. Survey sites don't typically offer a big payoff, unless you invest a lot of time, and many sites are more useful for earning gift cards than cash. Some of the more popular survey sites include Swagbucks and Global Test Market. Read our analysis of a dozen survey sites to find out which one is best suited for you.
Total time: Medium
SETUP: FAST
You can register with a site and start taking surveys in a matter of minutes.
PAYMENT: MEDIUM
The time it takes to get paid depends on the survey site and how much time you dedicate to taking surveys.
Some sites only let you cash out after you hit a minimum earnings threshold. With InboxDollars, for example, the threshold is $30.
Other survey sites issue points, which can be redeemed for cash (via PayPal) or gift cards.
Requirements
Most survey sites have a minimum age requirement, which ranges from 13 to 18, depending on the site.
Individual surveys may have specific requirements. Don't be surprised if you are disqualified from a survey without much explanation.
---
11. JOIN AN AFFILIATE MARKETING NETWORK
If you're a blogger who gets decent traffic, you could make money by joining an affiliate network. Affiliates (that's you) get paid when someone clicks through from the website to the partner site and buys something there. Some bloggers make a lot of money this way. Read more about affiliate marketing and other ways bloggers can make money.
Total time: Slow
SETUP: SLOW
First, you need a blog, social media account or other online presence that draws a healthy number of visitors each month.
Then, you need to apply for and be approved by an affiliate marketing network like CJ Affiliates, ShareASale, FlexOffers or Amazon Associates.
PAYMENT: SLOW
Payment schedules and thresholds vary by affiliate network, but expect to wait at least a month or two for your first paycheck.
Amazon Associates pays out earnings 60 days after the end of the calendar month in which they were earned. You must have a balance of at least $10 for earnings to be disbursed.
ShareASale disburses earnings on the 20th of each month, if you earned $50 or more the previous month.
Requirements
A blog, social media account or other online presence that attracts a steady stream of visitors.
---
12. START AN ETSY SHOP
Have a penchant for woodworking, jewelry-making, embroidery or pottery? Sell your goods on Etsy, the go-to site for artisans selling home goods, art and knickknacks. Last year, almost 30 million shoppers spent more than $2.8 billion on Etsy, according to the website. Learn more about how to start making money on Etsy.
Total time: Slow
SETUP: MEDIUM
Opening an Etsy shop is the easy part. It can be done in a few hours.
The prep work before you open up shop is more time-consuming. You need merchandise to sell, photos and descriptions to post, a name for your shop and a business plan to help you succeed. Once that's done, you'll still need to find customers. Depending on what you're selling, that could take weeks, which is why you should expect the overall time for this gig to be slow.
PAYMENT: MEDIUM
Once you sell an item, payment is deposited into your Etsy Payments account.
First 90 days: Funds are available three days after a sale.
After the first 90 days, funds are available for deposit the next business day.
Requirements
You need to be at least 18 to sell on Etsy.
You need to have all necessary rights to the merchandise sold in your shop.
---
13. GET ADVERTISING REVENUE FROM YOUTUBE OR YOUR BLOG
Turn your cat videos into cash videos. If your YouTube videos or blog posts draw a big audience, you may be able to make money from advertising. With Google AdSense, businesses pay to advertise around your content. The service is free, but there are requirements you must meet. Read more about making money with YouTube and Google AdSense.
Total time: Slow
SETUP: FAST
Signing up for Google AdSense is pretty easy, but it can take a few days to get approved.
PAYMENT: SLOW
Allow at least two months for ad revenues to start trickling in.
You need to earn at least $100 before you're eligible for a payout.
Once you hit the $100 threshold, earnings are disbursed on or around the 21st of the following month. It can take up to seven business days to receive a payment via direct deposit, and up to four weeks to receive payment via check.
Requirements
Your own website that has been active for at least six months.
You need at least 10,000 channel views.
You must be at least 18.
---
14. POPULAR ON INSTAGRAM? BECOME AN INFLUENCER
Companies are using Instagram influencers — people with large, dedicated followings on the platform — to rep their products. You can get in on the action by applying for opportunities via a marketing platform like Instabrand or Famebit, or by reaching out directly to the brands you want to work with. Read more about what it takes to make money on Instagram.
Total time: Slow
SETUP: SLOW
Creating an Instagram account is easy, but building a following takes time. Allow a few months to build a large enough following to attract advertisers.
Once you have the numbers, you'll need to find paid opportunities. You can do this via affiliate networks or by pitching brands you want to work with.
PAYMENT: SLOW
The time to receive your payment will depend on the terms of your agreement, but affiliate networks typically pay out earnings the month after a campaign is completed.
Requirements
An Instagram account with a dedicated, engaged following.
You'll also need to meet the requirements of any affiliate network.
---
15. IF YOU'RE A GAMER, LAUNCH A CHANNEL ON TWITCH
Gaming can be a lucrative side gig once you build a steady following on Twitch, the go-to site for gamers. Broadcasters can receive donations from viewers and even get a share of subscription and ad revenue if they reach Affiliate or Partner status. Learn more about the different ways to make money on Twitch.
Total time: Slow
SETUP: SLOW
You can launch a Twitch channel and start streaming in a day, but it will take weeks or even months to build a following.
PAYMENT: SLOW
Donation revenue can be withdrawn rather quickly, depending on the payout method.
Subscription and ad revenue earned as a Twitch Partner or Affiliate is paid out 45 days from the end of the month, and you must have a balance of at least $100 to request a payout.
Requirements
You need to hit certain viewership milestones to become a Twitch Affiliate or Partner and qualify for a share of game sales, ads and subscription revenue.
---
16. DRIVE FOR A RIDE-SHARING SERVICE
Join Uber or Lyft (or both) and earn money by driving passengers around. Just don't forget to factor in gas and maintenance costs. You need a clean driving record and a newish car in good condition. Learn more about what it takes to drive for Uber and Lyft.
Total time: Fast
SETUP: FAST
Allow about a week for the application process, background check, car inspection.
PAYMENT: FAST
Earnings are typically paid out every Thursday, but there are options to get paid the same day.
Requirements
– A car with four doors. It must also meet other requirements, such as year, physical condition, etc.
– You may need to change your car insurance to include ride sharing.
---
17. DELIVER FOOD, PACKAGES FOR AMAZON, UBER
Take advantage of the growing delivery trend and sign up for a service like Instacart, UberEats, Postmates or Amazon Flex. You get paid per delivery, in most cases, and can even earn tips. A car isn't always required — Postmates lets you use a bike, scooter or your own two feet to make deliveries — but a background check almost always is part of the deal. Learn more about how to get started with Amazon Flex, UberEats and Instacart.
Total time: Fast
SETUP: FAST
The background check can take up to five days.
PAYMENT: FAST
Instacart pays weekly.
Amazon Flex pays twice a week.
UberEats pays out weekly or daily, depending on the option you select.
Requirements
You'll need a way to deliver items, but it could be a car, scooter or bike, depending on service.
A smartphone is necessary to accept and process jobs.
Each delivery service has a minimum age requirement, but it varies by service.
---
18. GET PAID TO WATCH OR WALK SOMEONE ELSE'S DOG
Love dogs, but not ready to get one of your own? Get your fix by taking care of other people's pooches — and get paid for it. If your home isn't dog-friendly, consider becoming a dog walker. Apps like Wag! offer on-demand dog walking, so you can pick up walks when your schedule allows. If you have the space (and your landlord's permission, if you rent), offer overnight dog boarding. Dog-sitters on Rover.com, the go-to site for pet-sitting, generally command $25 to $35 per night, according to the company.
Total time: Fast
SETUP: FAST
It can take up to five days for your Rover profile to be reviewed and approved.
The application process for Wag! can take 1-2 weeks, and you must pass a test and complete an orientation class.
PAYMENT: FAST
Rover: You receive payment in your account two days after completing a stay.
Payments received via PayPal are released within 1-4 days. Payments via check can take up to 5 business days to process, up to 20 days to arrive and incur a $2 fee.
Wag! walkers get paid weekly via a service called Payable, which is similar to PayPal.
Requirements
For Rover or Wag!, you'll need to live in an area where the service operates.
If you want to pet-sit, you'll need an apartment or house that allows pets.
You'll have to pass a background check.
---
19. BECOME A BABY-SITTER
Baby-sitting isn't just for teens. Everyone from college students to recent retirees can make money watching other people's children. Word-of-mouth referrals from friends and family are still a great way to get started, but you can also create a profile on Care.com or Sittercity to expand your reach. Note any specialized skills, such as CPR certifications or experience with special needs children, to make yourself more marketable.
Total time: Fast
SETUP: FAST
You can create a profile on Care.com in a matter of minutes.
PAYMENT: FAST
You typically get paid when you complete your gig.
Requirements
You usually need to be at least 18 to list as a caregiver on sites like Care.com.
---
20. WATCH SOMEONE'S HOUSE
If you're willing to watch someone's home — and maybe feed the pets, water the plants and take out the garbage — become a house-sitter. Tap your personal network for referrals or try out HouseSitter.com, which connects homeowners with house-sitters. People often make between $25 to $45 per day, according to the company's website.
Total time: Fast
SETUP: FAST
You can create a profile on HouseSitter.com in a matter of minutes, though it may take time to secure your first house-sitting gig.
PAYMENT: FAST
You typically get paid by the homeowner when you complete your gig.
Requirements
Most sites have an age requirement.
---
21. TAKE ON SOME TASKS
If you actually enjoy putting together Ikea furniture or standing in long lines, you may be cut out for doing tasks for others. Websites like TaskRabbit can connect you with people who need help with a variety of things. Moving, cleaning, delivery and being a handyman have the "highest earning potential," according to the company. Read about how to get started on TaskRabbit.
Total time: Medium
SETUP: MEDIUM
You can set up your profile and register in a matter of hours, but can't start accepting tasks until your profile is approved by TaskRabbit.
Allow a few weeks to get approved. The company processes registration on a rolling basis to avoid over saturation in a given market. How quickly your application is approved will depend on demand in your area.
Once approved, you need to pay a $20 fee and attend an orientation.
PAYMENT: FAST
You're paid after the task is completed. Payment typically takes a few days to appear in your account.
Requirements
You need to be at least 21 to start working with TaskRabbit.
Prospective Taskers must also pass a background check.
---
22. SELL YOUR PHOTOS
Turn your photographs into cash via sites like Fine Art America, which lets you upload your images to sell as prints, t-shirts, phone cases and more. Other marketplaces for photographers include SmugMug, 500px and PhotoShelter. Some sites require a subscription but may provide features ranging from cloud storage to password-protected galleries and a customized website.
Total time: Medium
SETUP: FAST
You can set up a profile with sites like SmugMug, PhotoShelter or Fine Art America in a few hours, assuming you have a body of original work.
PAYMENT: MEDIUM TO SLOW
Payment varies widely depending on the site.
Fine Art America: Payment issued after 30-day return window expires. Sent on 15th of each month.
PhotoShelter: Payment issued at time of sale to your chosen payment method (PayPal, Stripe, etc.).
SmugMug: You can request payment be issued the following month if you have a balance of at least $5
Requirements
Requirements vary by site, but you need to have all necessary rights to the images you sell.
---
23. BECOME A PRIVATE TUTOR
Parlay your math, science, foreign-language or test-prep expertise into a lucrative side gig by becoming a private tutor. You can tutor people online or in-person. What you charge can depend on your experience, expertise and what's in demand. To get started, see what types of tutors are needed on Craigslist, or create a profile on sites like Tutor.com or Care.com. You can also advertise your services at local schools and community centers.
Total time: Medium
STARTUP TIME: FAST
Startup time depends on demand in you area. It could take awhile before you get your first student.
If you haven't tutored before, you'll want to allow for time to prep so the students feel like they're getting the most out of their time with you.
PAYMENT: FAST/MEDIUM
How quickly you get paid depends on whether you tutor via a platform or in-person; either way, it likely won't take long.
Requirements
You'll need deep knowledge in an area that people need help understanding, like mathematics, a foreign language or test prep.
---
24. SIGN UP TO BE A MYSTERY SHOPPER
Businesses often want to know how they're performing from a customer's perspective. Sign up to be their eyes and ears. You can apply online via sites like IntelliShop, BestMark and Sinclair Customer Metrics. Just beware of scams and do thorough research before signing on.
Total time: Slow
SETUP: MEDIUM TO SLOW
The application process is typically quick, but then it's in the company's hands. They can take days, or even months, to access your application, depending on demand.
PAYMENT: MEDIUM
Payout timing varies by company. BestMark, for example, sends checks twice a month and payment is typically received 3-4 weeks after the mystery shop is complete.
Requirements
Most mystery shopping services have an age requirement. You have to be at least 19 to shop for BestMark.
Depending on the service, you may need reliable transportation and internet access.
---
25. FIND SEASONAL WORK
Need a gig for a few months? Try something seasonal, like being a lifeguard, doing snow removal or working at a retailer during the holidays. Employers typically staff up a month or two ahead of their busy season, so plan ahead to get on their payroll. Check storefront windows, Craigslist and local classifieds for seasonal opportunities.
Total time: Slow
SETUP: MEDIUM TO SLOW
Allow time for interviews, which can take a few weeks.
Companies start hiring for seasonal jobs a month or two in advance.
PAYMENT: SLOW
Unlike other side gigs, seasonal jobs often operate on a traditional payroll system. That means it may take a month from your start date to earn your first full paycheck.
But you can expect a regular paycheck, with payroll taxes already withheld, which is something other side gigs don't offer.
Requirements
It depends on the specific job, which could include you being a minimum age, having a driver's license, etc.
---
26. PUT YOUR DRONE TO WORK
The market for drones is expanding. Companies hire out work like aerial inspection, photography and land mapping. So if you're already a drone enthusiast, why not put your aircraft to work? You first need to register it with the Federal Aviation Administration and obtain a license from them for commercial use. Then you can apply for gigs as a drone pilot. Learn how to start making money with drones.
Total time: Slow
SETUP: SLOW
More than a month, in order to study, schedule and pass a written test.
You also need to pass a background check and find clients.
PAYMENT: FAST TO MEDIUM
Payment will depend on your client.
Requirements
You'll need a drone.
To do this legitimately, you'll need a license that involves passing an aeronautical knowledge test.
A background check is also needed.