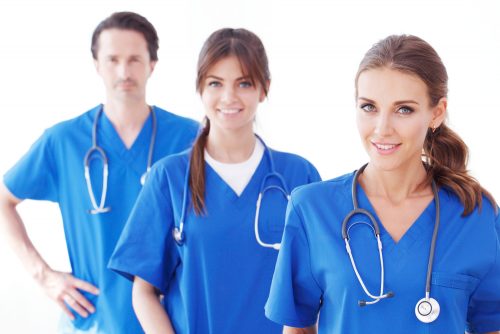 With so many degrees and career paths to choose, it can be difficult to know which one is the most impactful. However, one degree can offer several benefits that other career paths just can't. A nursing degree bridges the need for a stable income with providing a service that can change the world. Here are a few benefits of getting a nursing degree.
1. Stable Income
Nurses are always in demand. There is a significant shortage of nurses, especially when big viruses hit the world. It isn't just the sick that require nurses either. The elderly and children often require nurses to help with their daily care. With many different options within nursing from which to choose, you have your pick of where you want to work, how often you want to work, and what exactly it is that you do. Getting a nursing degree can unlock several career paths to you that ensure you always have a stable income.
2. Pays Well
Being a nurse also means that you're paid well. While nursing school isn't cheap, it's significantly cheaper than the education that doctors are required to have. With fewer student loans, you don't have to pay back as much money. Since you're already paid significantly well, you can experience financial freedom.
Nurses are able to stand on their own financially. With careful saving and financial planning, they might even be able to purchase a home on their own and make other big investments.
3. Help the Elderly
Unfortunately, a lot of the elderly are left without care. Nursing homes across the country are experiencing shortages of nurses who can help their residents. Having lived as long as they have, the last thing that they deserve is to be alone or uncared for. As a nurse, you can help them. Not only can you make their lives easier, but you can be a much-needed companion for them to speak with and connect to. For the elderly, you could be a beacon of light in their otherwise dreary lives.
4. Aid the Sick
For most people, becoming a nurse means that you're going to help the sick. Whether it's helping patients with Alzheimer's or those suffering from infectious diseases, you're right there helping them get through it. Being a nurse means that you're on the front lines with your fellow doctors in trying to save someone's life. The feeling that you'll experience when you save a life is unlike anything else.
5. Change the World
As a nurse, you're changing the world. Several people would die without the care and attention of a nurse. Since you're there providing them with care, you can save them. Saving even just one life can change the world. At the very least, you changed their life and the life of their family's by keeping them healthy. Perhaps one of the best benefits of becoming a nurse is that you become a hero for many people.
Get a nursing degree today to make a difference.