Who doesn't love playing video games?
Whether you're of a more mature age and remember games like Pong and Space Invaders, or if you're a modern gamer who loves the Call of Duty and FIFA games, pretty much everyone has, at some point, enjoyed the fun and escapism that video games offer.
So can you imagine being paid to play them? How cool would that be!
Believe it or not, that's something that really could happen! We'd like to show you how – so have a look at our article of twenty-seven ways you could get paid to play video games…
27. Become A Professional Gamer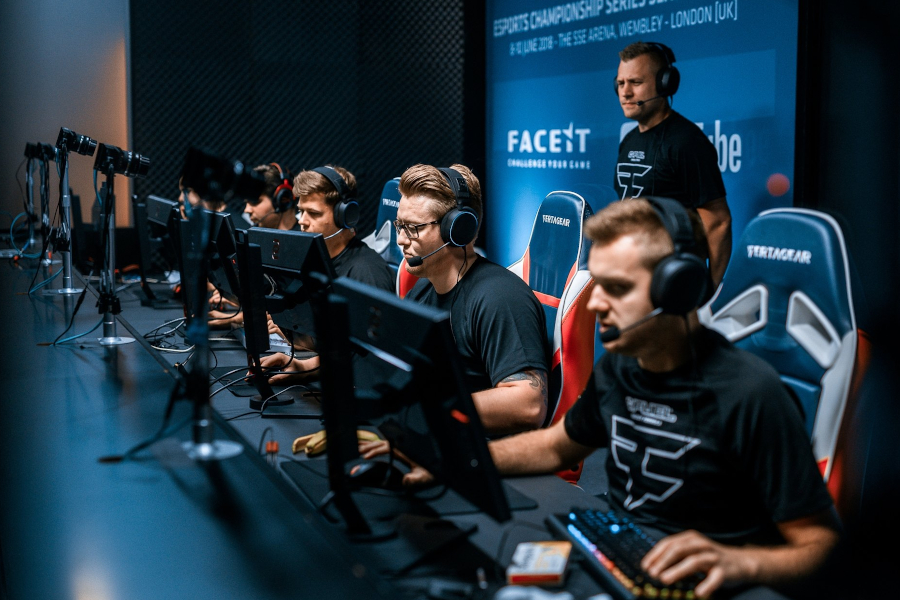 Okay, let's start with a very obvious one – but one that, of course, is heavily reliant on you being exceptionally good at video games and by no means easy to make happen.
If indeed you are a talented gamer, you could look into the possibility of turning it into a career – because, yes, in this crazy world we live in today, that really is a thing!
The best way to give yourself a chance at succeeding in this field is to pick a game – namely one you consider yourself to be good at already – and become an expert at it. Then, build your reputation as both a skilled player and a team player and, hopefully, get picked up by an e-sports team.
26. Video Game Testing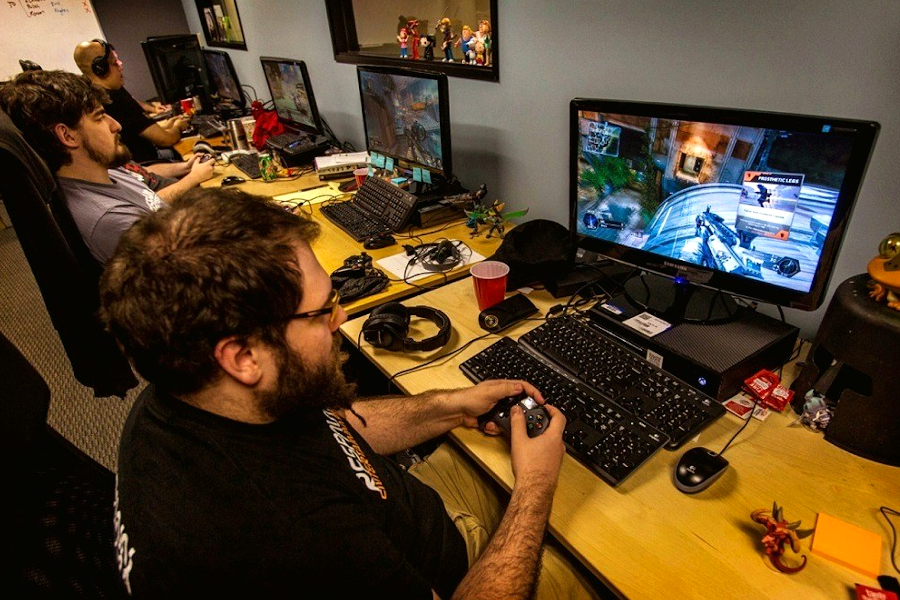 The "classic" way of making money playing video games is to test them for a living – and there's no reason whatsoever why you shouldn't try to do it.
Game developers will pay testers to try out their games in a real player environment – and it's the testers' job to spot bugs and make suggestions on how to improve the game. As for salaries – wait for it – the national average pay for video game testers in the US is $67,813 per year! Yes, really!
But it really isn't as easy as it sounds – testing is VERY thorough. You will have to explore every single corner of a game and test every scenario. For example, if a fighting game has twenty characters, you'll need to play as all twenty of them against every other character several times – that's a lot of fairly repetitive action.
25. Start A Gaming YouTube Channel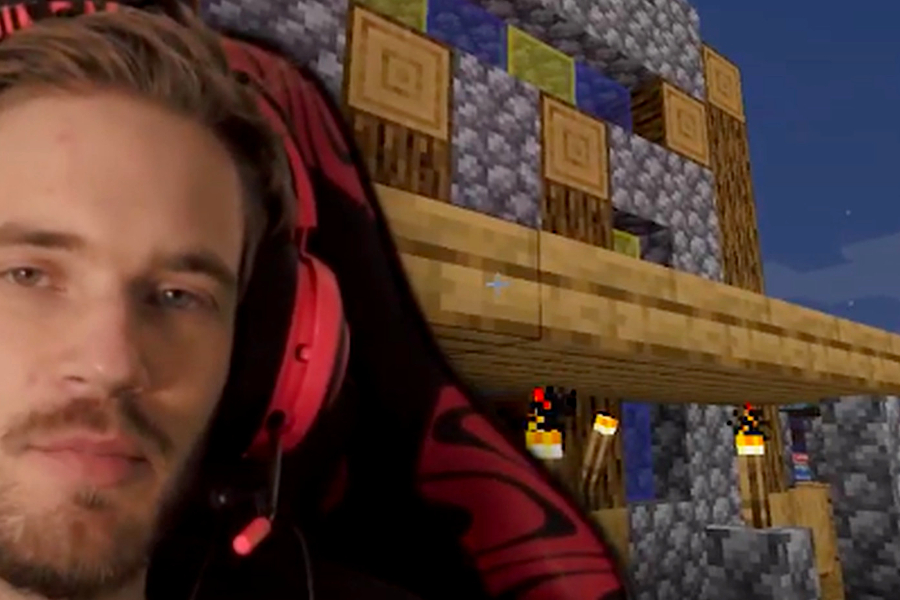 A great way to earn money playing video games is by starting a YouTube channel – which is one of, if not the biggest, potential earner on this list (PewDiePie, for example, earns millions every year on the platform – and he started with basic video game commentary).
Record yourself playing and just be entertaining! Make your commentary fun, show yourself on screen really expressing yourself, do playthroughs, review new games – that kind of thing. If you're good at it, you'll do well.
All you need to start earning money through ads is to have more than 4,000 public watch hours in the last twelve months and more than 1,000 subscribers.
24. Stream On Twitch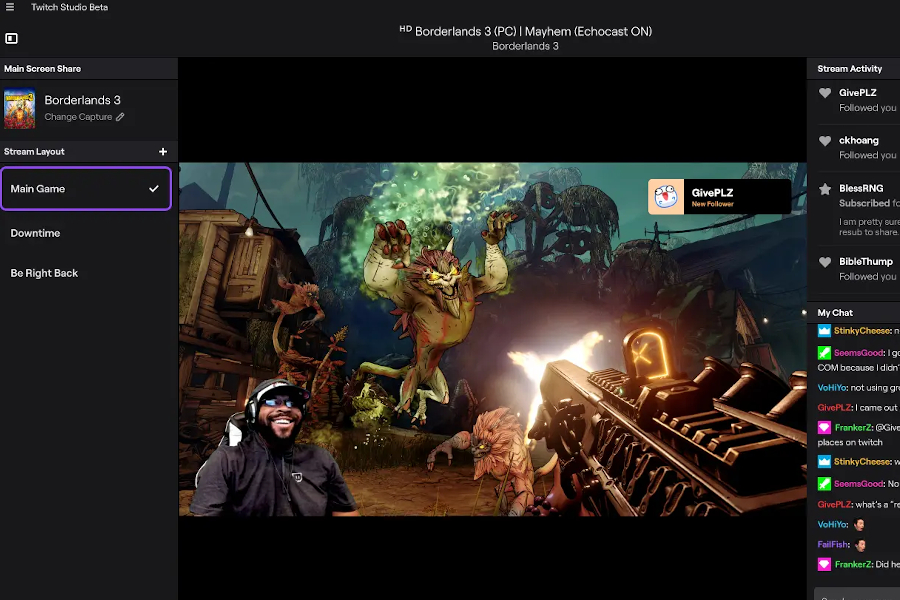 Twitch is a streaming platform where viewers can watch others play their favorite games – and the most popular Twitch streamers – such as "Ninja" – make ridiculous money (he earned $10 million in 2018 alone from ads, sponsorship and Twitch subscribers).
Of course, that's not typical, but you could certainly earn decent money by doing nothing more than streaming yourself playing video games!
To start making money on Twitch, you must become a Twitch Partner, which requires at least five-hundred total minutes broadcast in the last 30 days, at least seven unique broadcast days in the last thirty days, an average of three concurrent viewers or more over the last thirty days and at least fifty followers.
23. Start A Podcast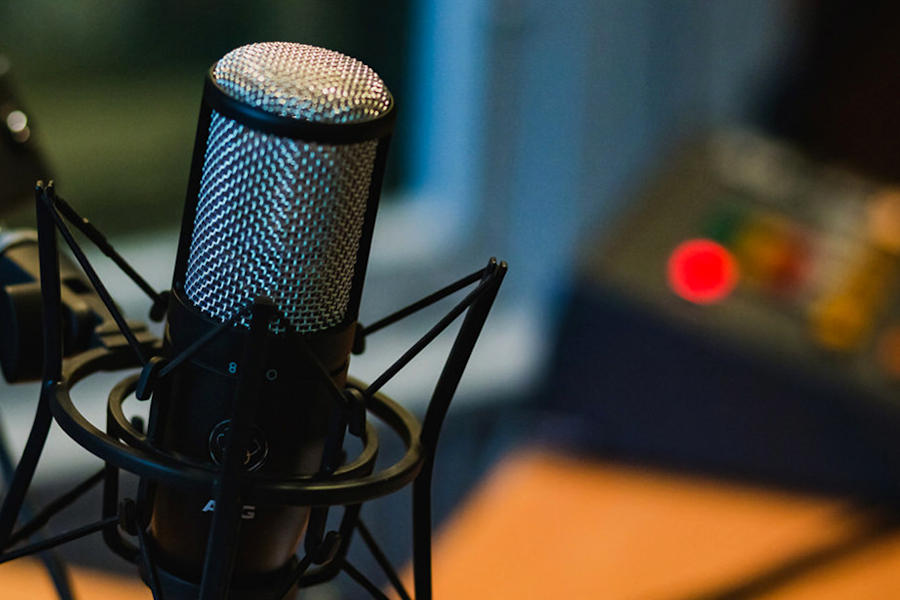 If you're a gaming expert – or even just a gaming enthusiast – why not start a podcast about your gaming adventures?
If you want your podcast to make money, you'll need sponsors – and the way to get successful enough to attract them is to be consistent. As with all aspects of life, consistency is key when it comes to making a podcast popular. Find a schedule you can commit to – and make sure you commit to it unequivocally. Your listeners need to be sure they can rely and depend on you to come out with a podcast on a regular basis – and, of course, you'll need to make it entertaining as well!
If you can do all of that, you'll have gaming-related brands fighting to sponsor you!
22. Start A Blog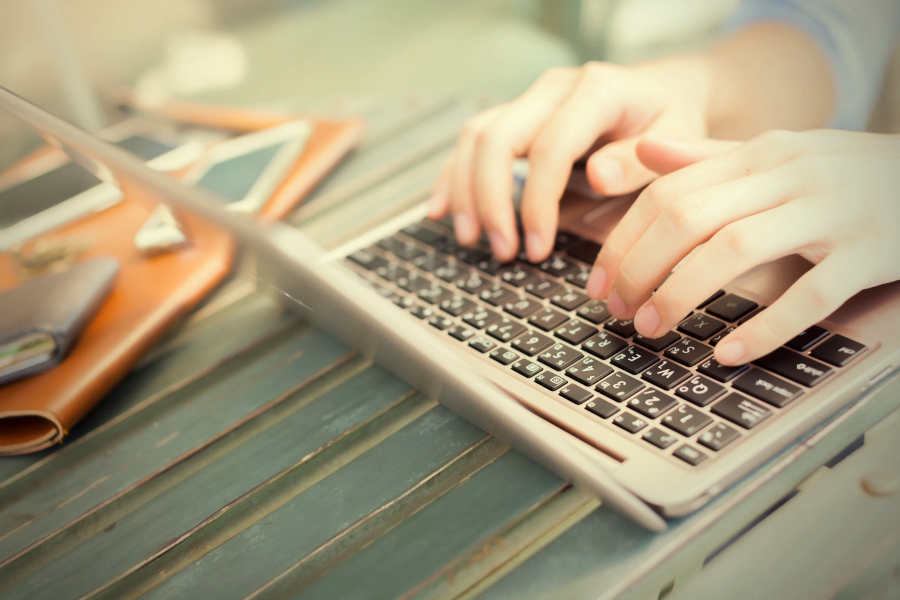 Blogging is a very common way for people to make money these days – and you could certainly do it by blogging about your video game experiences!
It's not necessarily easy to pull off the monkey-making side of this, but it can definitely be done and is 100% worth the effort.
Blogs translate into money once you accumulate lots of followers, because popular gaming bloggers will get paid by big brands to promote their products – and you can also include referral links and get paid when you refer people to products they actually buy. You can also sell advertising on your blog, place affiliate links on your blog and earn commission on any sales you refer.
21. Work As A Games Writer/Journalist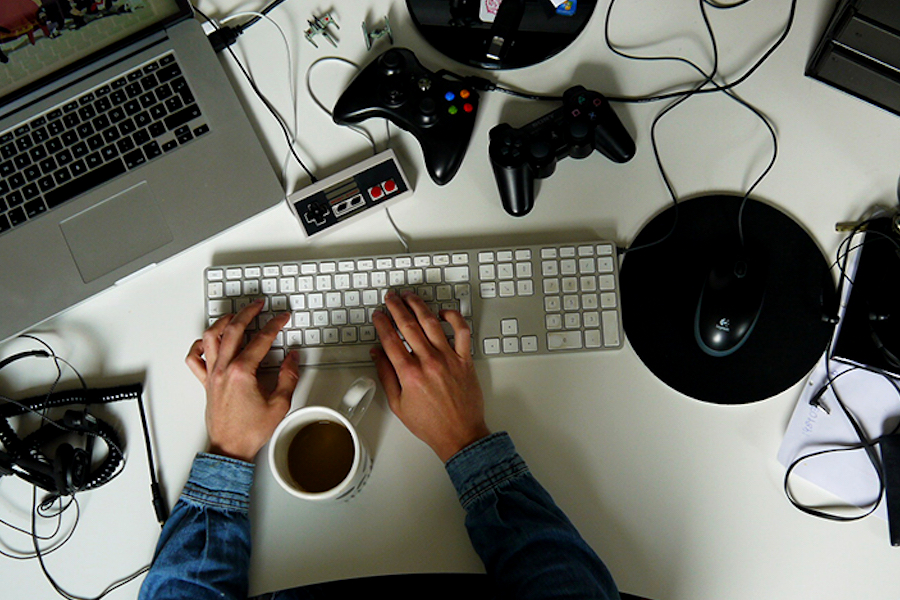 If you don't want to start you own blog, why not try to break into the world of writing by offering your services to existing websites and writing about video games for them?
You could write things like reviews and interviews for a specific game, genre or industry – and writing for an existing site means you can get paid on a per-article or per-view basis as a freelancer.
Of course, this is a very competitive field – loads of people want to write about gaming for a living – but if you offer your services on a voluntary basis to begin with, you'll give yourself a good platform to propel your career from.
20. Develop Games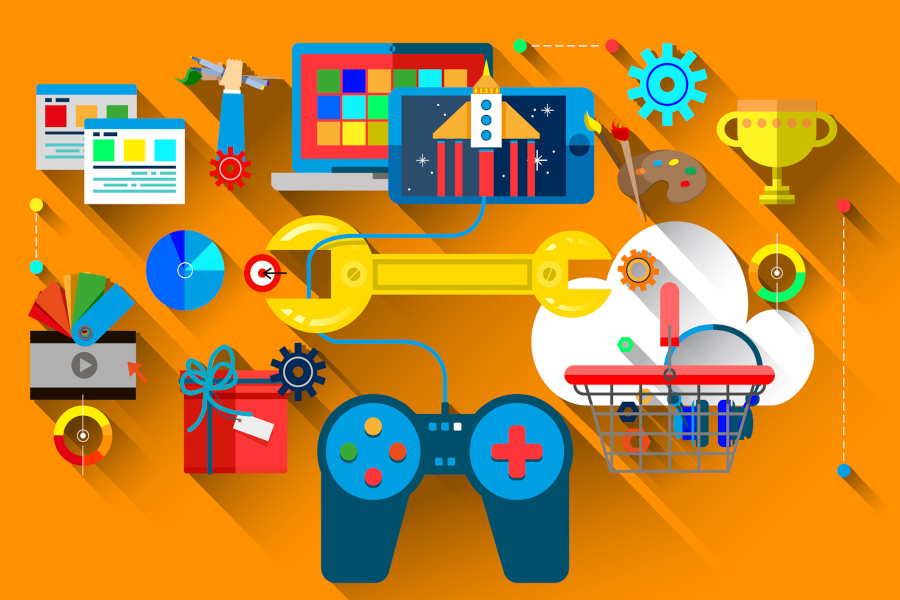 Assuming you have the skills – whether you're officially qualified as such or self-taught – you could develop games yourself and make money from it. Of course, developing games isn't strictly making money from playing them, but what better way to know what makes a good game than by playing them a lot?
Once you've developed a game, you can make money through both game sales and in-game purchases. For example, Minecraft was developed solely by Markus Persson under his company Mojang – which was ultimately sold to Microsoft for a whopping $2.5 billion.
If you do have the skills to do this, creating the games and testing them yourself can be just as fun as playing them.
19. Compete In Tournaments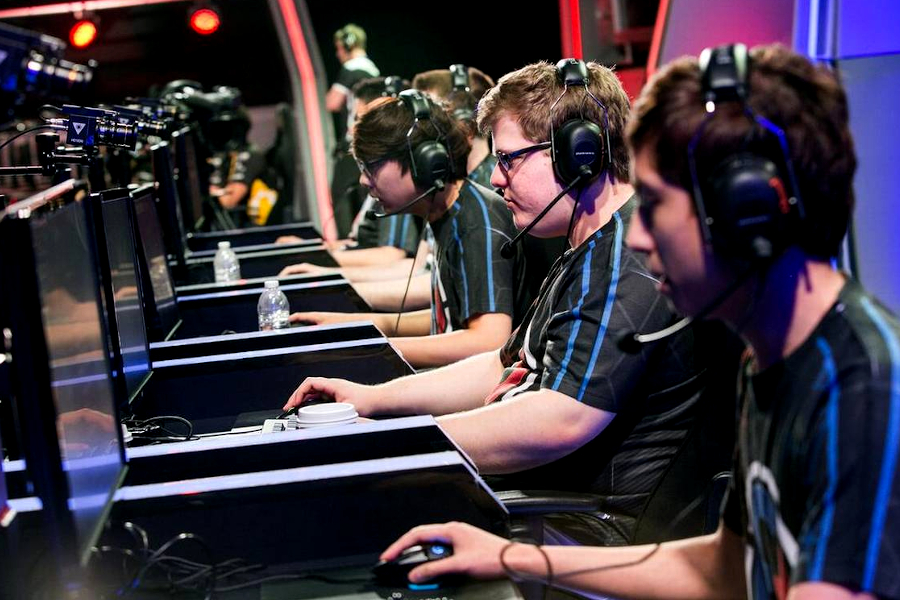 It won't necessarily be a consistent source of money (you know, unless you're UNBELIEVABLY talented), but winning video game tournaments for competitive games like Call of Duty, League of Legends, Fortnite and FIFA can net you some serious cash.
While it's highly unlikely you'll ever reach his level, a good example to look to is Timothy Miller AKA "Bizzle". He's one of the world's top e-sports competitors and earns around $322k per year participating in Fortnite tournaments.
It's probably the easiest way to make money playing video games, but also not a big earner unless you're extremely good at the game(s) in question and consistently win.
18. Contact Sponsors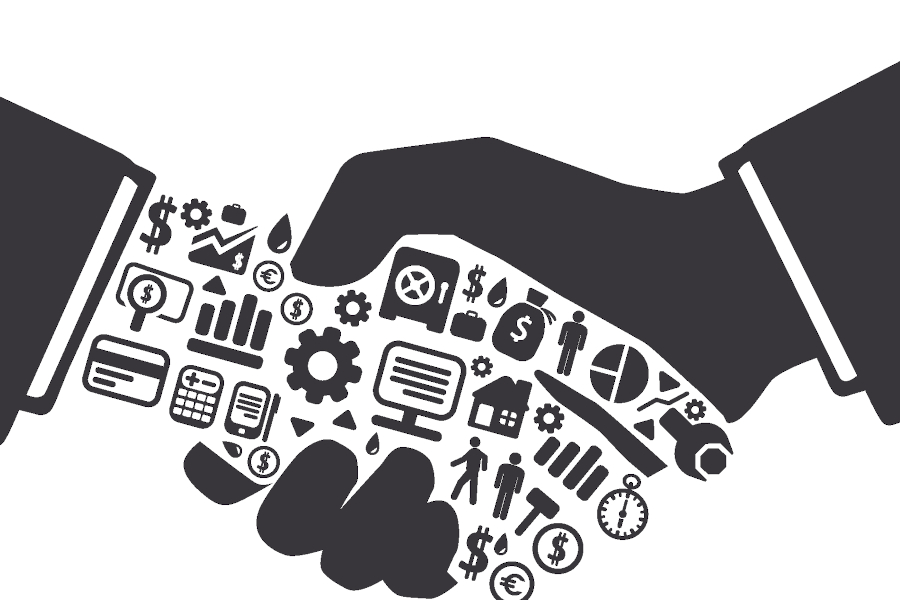 We've touched upon this idea already, but it deserves its own entry. If you're doing anything that enhances your reputation in the world of gaming – whether that be on YouTube, Twitch, a podcast or elsewhere – in order to generate more revenue you will likely want to contact sponsors (in much the same way entities like television producers used to seek sponsors for programs).
In order to acquire sponsors, the first thing you need to do is prepare to impress them. Then, simply search for brands that you like, that might want to sponsor you.
The key thing to remember is that you're not trying to sell them anything – you're trying to convince them that you can bring value to them or their product.
17. Make Gameplay Tutorials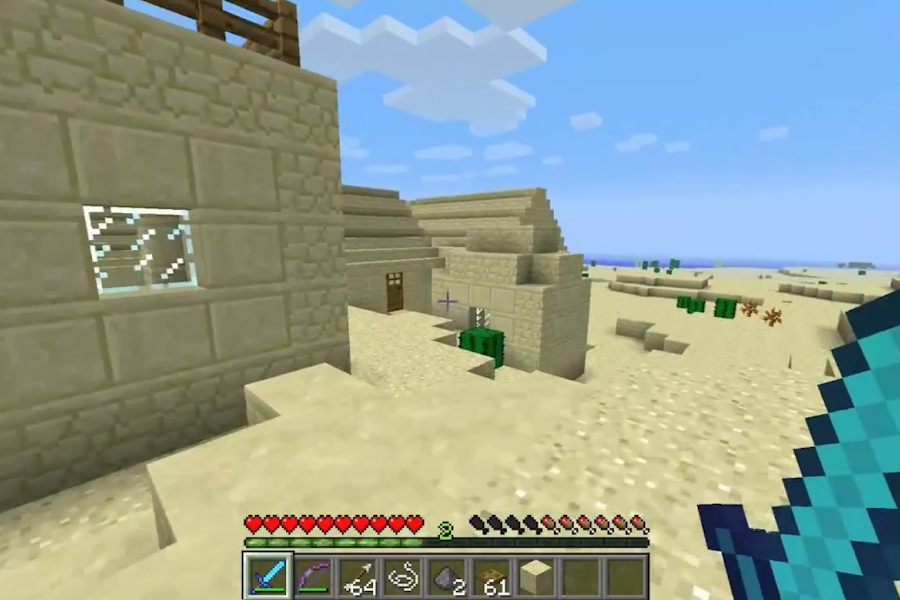 You could even make some money by producing tutorials on how to play video games – and you could produce said tutorials on whatever platform you choose to.
For example, your YouTube channel or streaming site could host the tutorials, or you could write them down in black and white on your blog – and we've already discussed the ways in which those platforms can make money. Heck, you could even write a book if you have the skills and feel inclined to!
People are always looking for help with games – so, if you're particularly skilled at a certain one (or even at several different games), turn that knowledge into a helpful tutorial and reap the financial benefits!
16. Customer Support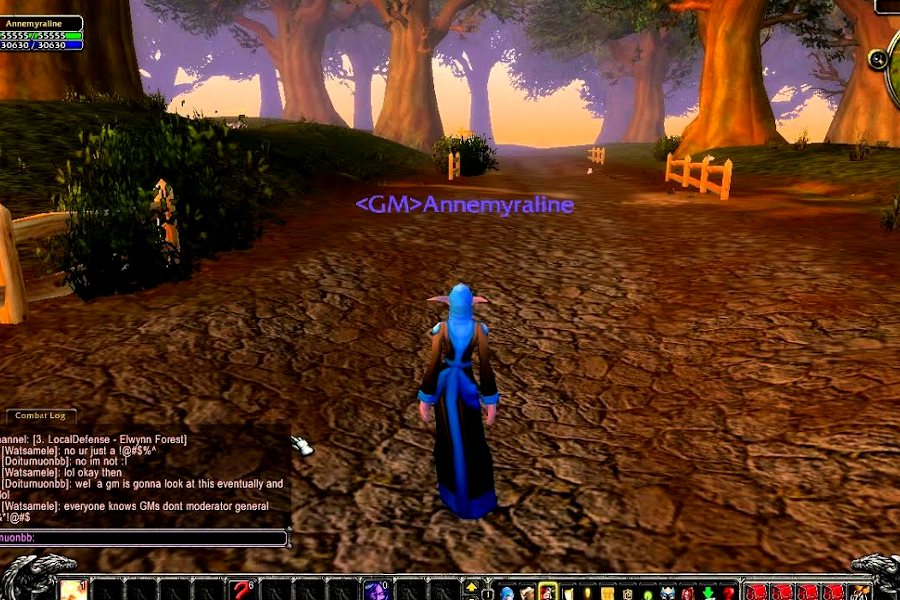 Customer support workers are needed in gaming, just as they are in every other industry – and becoming a customer service rep for a games company is a great way to get paid in the video game industry. The average customer service representative makes $13.64 per hour, with some making up to $20 per hour.
But how does this involve playing games?
Well, some companies – such as Blizzard – have in-game admins and game masters who play the game and deliver support via the in-game chat function (they'll do things like watch over a server to solve problems, disputes and sometimes punish people disobeying the terms of use policy). It's more about your customer service ability than your gaming skill, so you need to be good with people and have great communication skills. The best way to get started is to get an internship.
15. Get Paid Directly To Play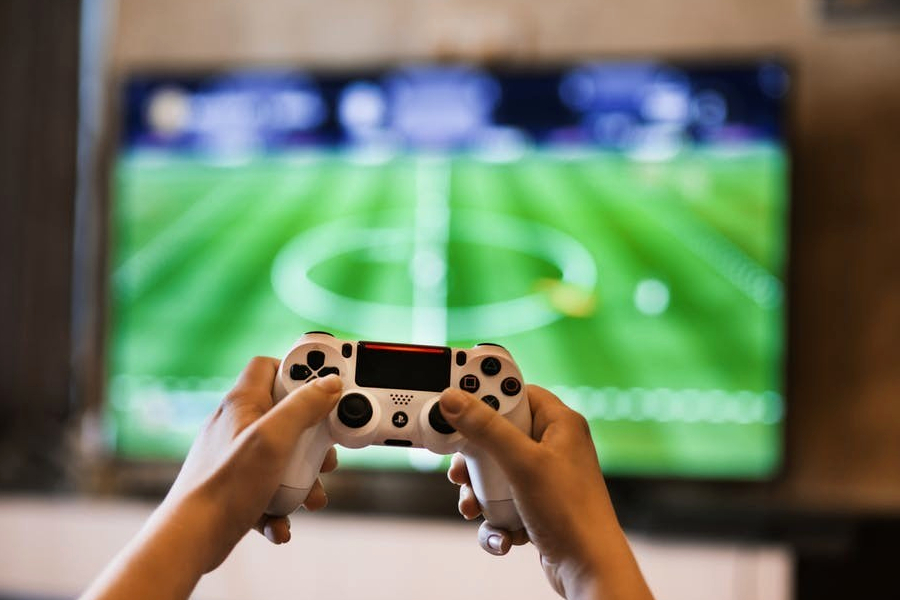 You're probably thinking "isn't this just the same as being a games tester?" But the answer is "no".
Rather than actually being employed as a generic tester, there are actually sites that will pay regular gamers to play their games. The other difference is that you won't be paid in cash upfront – you'll probably receive some form of electronic or cryptocurrency (such as tokens that then you can turn in to gift cards or prepay cards, such as with Banatic, Swagbucks and InboxDollars).
You'll need to play the game and review it, but it's well worth it.
14. Video Game Coaching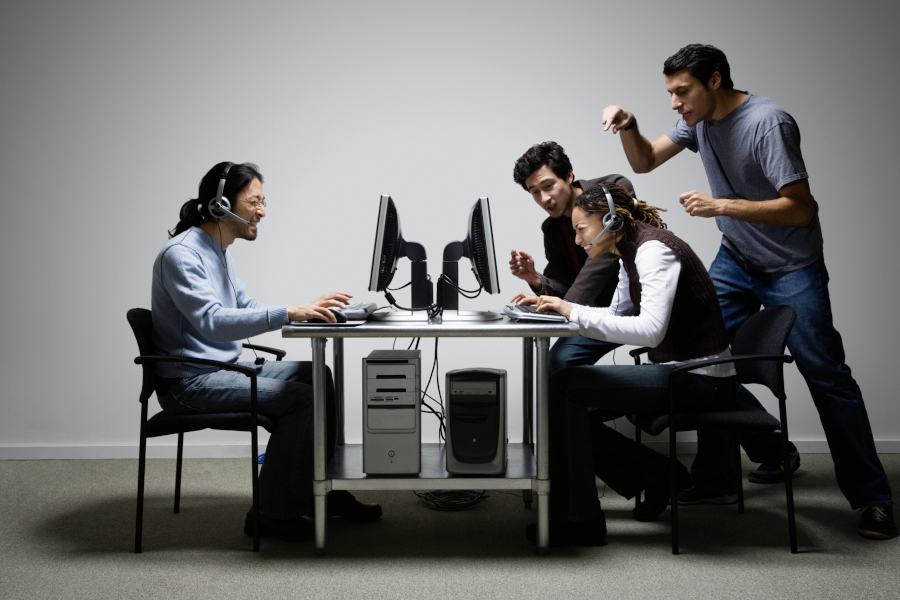 If you're a particularly good player of a certain video game, one of the coolest – and most lucrative – ways to make money playing video games is by offering to coach others.
Believe it or not, video game coaches can make anything from $20 to $200 per hour, depending on how good they are and how in-demand their services are. A good example is "Metaphor" (a League of Legends coach) who offers coaching services for $50 to $80 per hour.
Of course, you'll need to have an audience to gain a reputation good enough to attract people to pay you to coach them – but we've already suggested several ways you can do that!
13. Farm In-Game Currency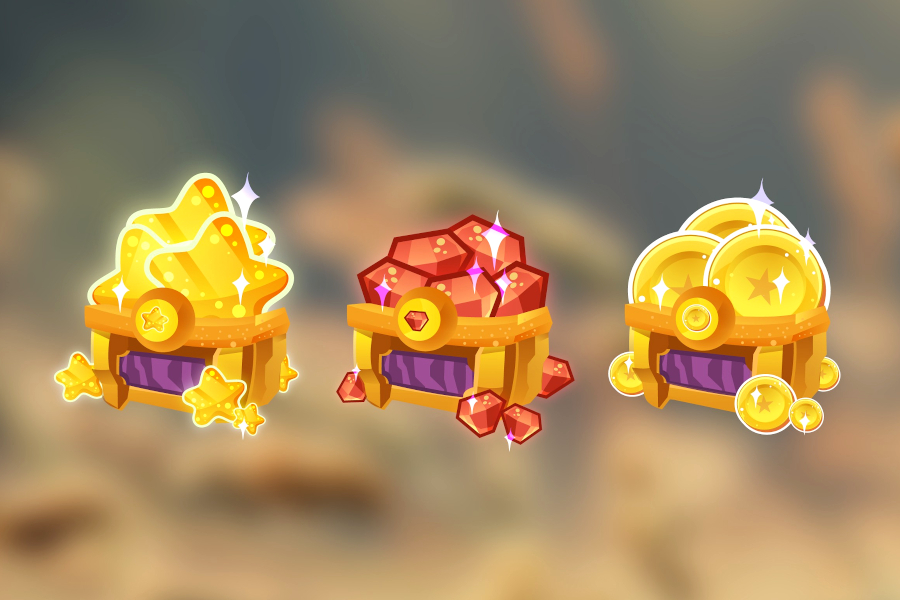 Loads of online games – especially MMORPGs – have a farmable in-game currency that is very in-demand by gamers. Many of those gamers can't be bothered to spend their own time earning it, so they're happy to pay others for it. That's where you could come in.
It's probably the most time-consuming and lowest-paying way to make money by gaming on this list, but it's not difficult – and if you're just looking to make a small amount of extra cash, it's perfect.
In conclusion, while it is undoubtedly possible to do it, your time is probably better spent on any of the other options we've discussed. Hey, we're just being honest!
12. Make Gaming Merchandise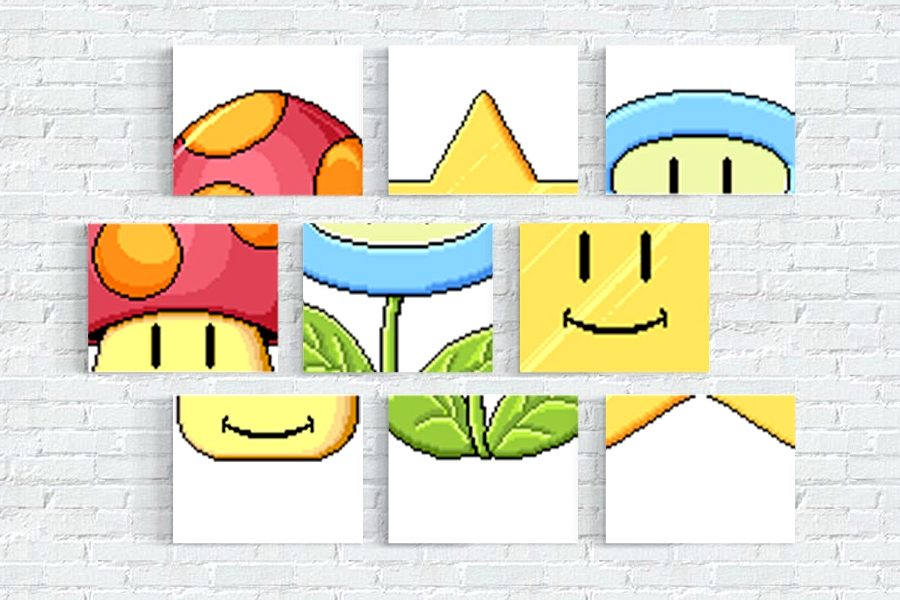 Now, this is another entry that doesn't involve making money directly from playing video games, but it would definitely help if you were a keen gamer.
One of the coolest ways to get paid for your love of gaming is by creating and selling your own video game-inspired merchandise. Etsy, for instance, is a great place to sell T-shirts, figurines, artwork, mugs and more.
This would essentially mean creating a business – and the sky would be the limit when it came to how much you could make. To get started, you'll either need to acquire goods from places like AliExpress, manufacture the products yourself, or find a supplier to work with to create the products for you.
11. Host E-Sports Events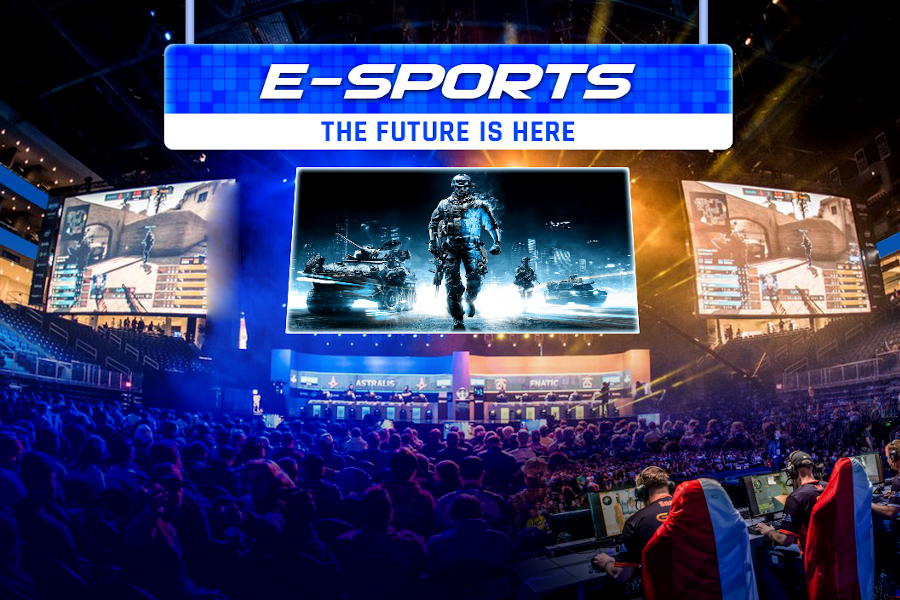 E-sports are huge right now – and while we're not suggesting you could in any way host an event as huge as the one in the picture above, you could certainly make some cash with some smaller events.
If you have a reputation in the gaming world – whether that be through a blog, a YouTube channel or any of the other platforms we've suggested in this piece – you could offer to host an event!
You could either physically host it at a specified location, or simply provide the server on which the games are played. Charge people to enter, offer a cash prize, but take some of the entry fees for yourself for your efforts – easy money!
10. Second Life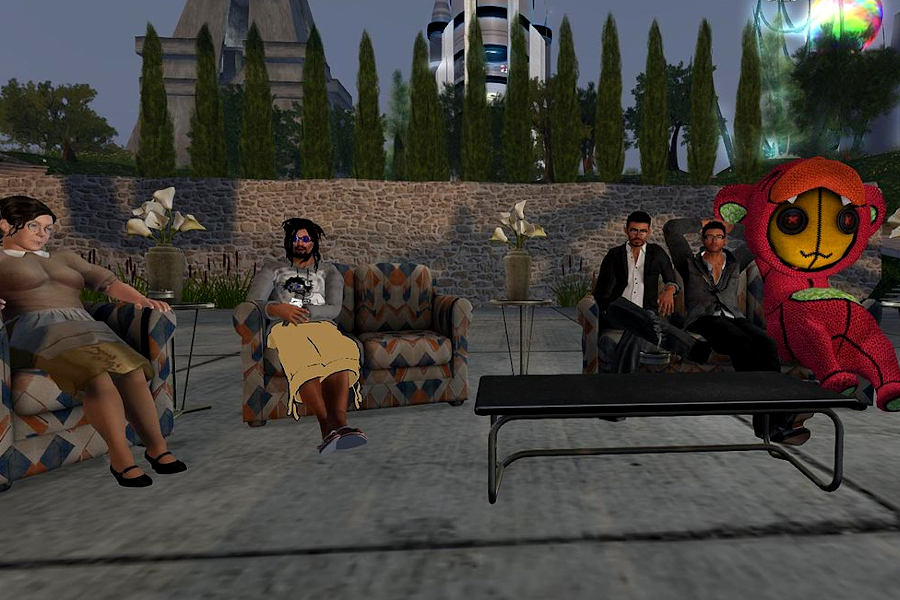 Okay, we're going to finish this piece off with some very specific websites you can visit and games you can play online to make a little extra money through gaming.
Second Life is considered to be amongst the most prominent gaming websites on the internet today. In the game, players are encouraged to trade property (virtual real estate), create and sell content, sell gadgets, clothing, perform rock concerts, events and game shows – all of which you can earn virtual bucks from, which you can then convert to real money.
Heck, you can even get paid for just sitting on a chair outside a store, with the aim being to attract other people to the store.
9. GSN Cash Games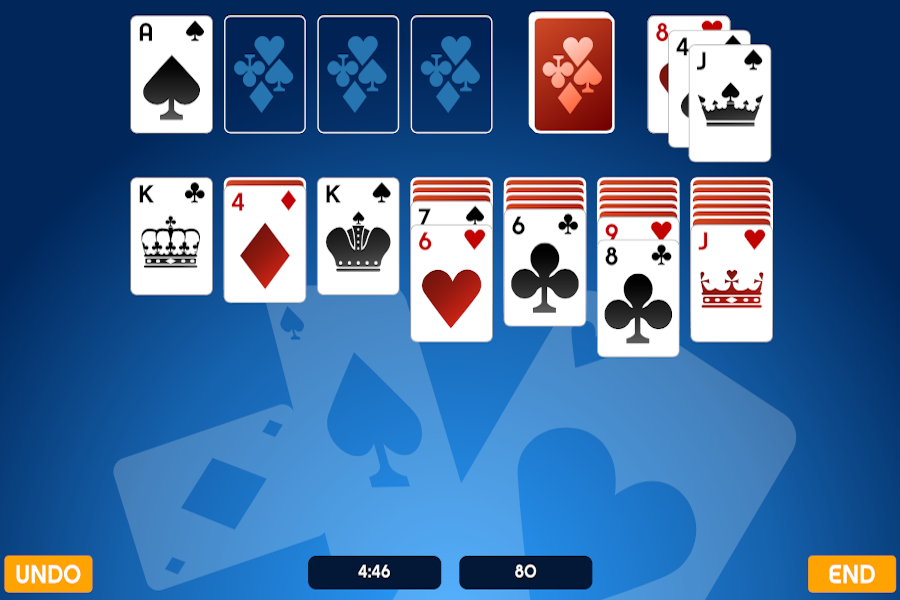 GSN Games is an online gaming platform that offers word games, arcade games, card games, strategy games, puzzles and more that appeal to online gamers – and the best part is there's real money available to win!
Additionally, you're able to try out a game first before entering into a competition, which gives you a chance to get a feel for a game before attempting to play against other players.
Moreover, you get matched according to your skills – meaning you're on a relatively even playing field with your competitors, thus increasing your chances of winning the games.
8. Clip2Play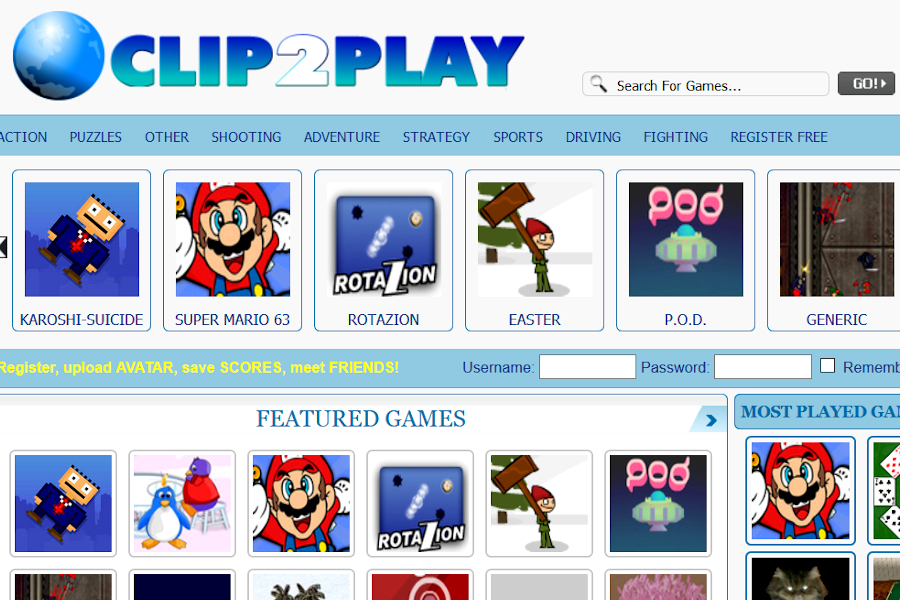 Clip2Play is a website packed with games that offers monetary prizes to the best players.
You'll find that there are numerous daily tournaments taking place – with most of the games being basic Flash games – and players go up against each other, with the winners being unveiled at the end of the day.
Winners are rewarded according and, notably, there's a referral program where you get to earn ten points for every referral you make. Those points can then be redeemed in exchange for cash.
7. Bingo Mania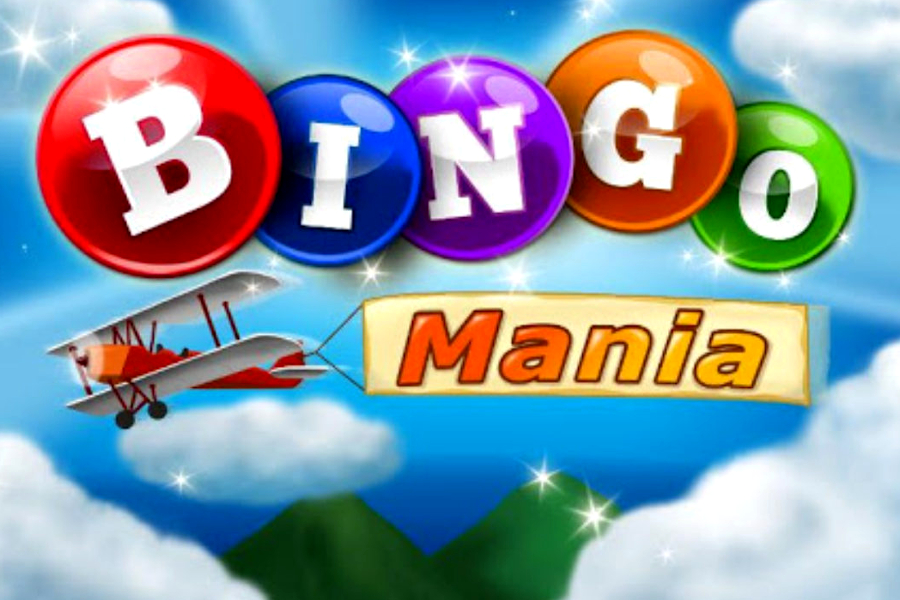 If you love playing bingo, did you know there are websites that give you the opportunity to earn some money by playing it online?
One such example is Bingo Mania, which offers a variety of Bingo games daily, where you can earn anything from a dollar to hundreds of dollars if you get lucky.
The games offered at Bingo Mania are obviously all bingo games, but they do vary in theme to make things interesting.
6. Paid Game Player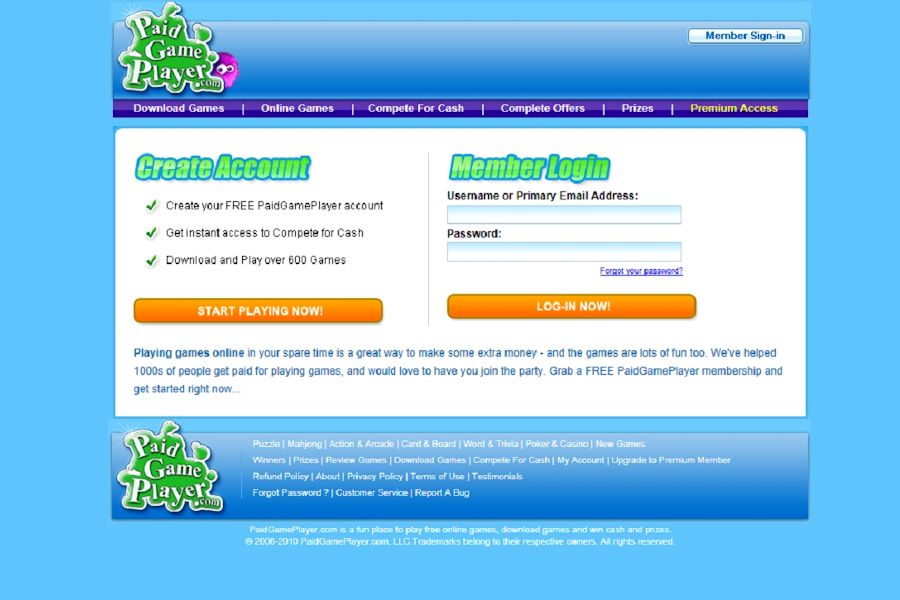 Paid Game Player is a website that offers online gaming lovers a chance to make some cash while enjoying their favorite games online.
Once you've registered your free Paid Game Player account, you will have access to more than six-hundred different games on the site.
Be warned, however, that you must be at least eighteen years of age to register and start making money. The games on site include things like an online casino, puzzles, arcade games and many more.
5. Swagbucks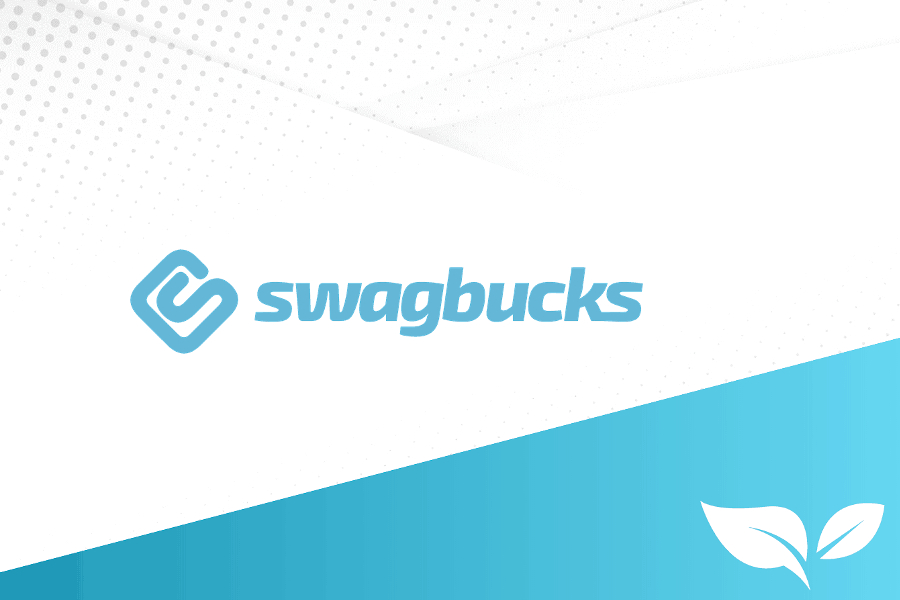 Swagbucks is a website that pays people to do specific tasks – and those tasks include playing games.
The site actually offers several ways to make cash – for example by watching videos, shopping, searching for products and watching videos – but playing games is the one we're focusing on in this piece, for obvious reasons.
A good way to start at Swagbucks is by participating in the daily featured promotions for various games and earn some small amounts of cash, before gaining experience and starting to earn more.
4. Point Club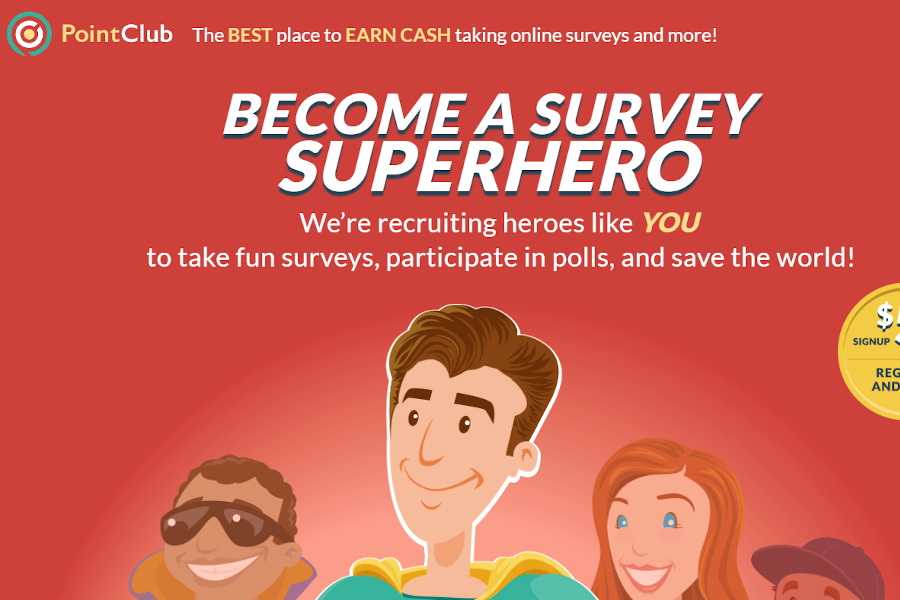 Point Club is a popular survey platform that also pays people to complete a variety of tasks – which happens to include playing games online (as well as taking surveys, obviously) and various other things.
To join, you need only be at least thirteen years of age and have a valid email address.
Notably, members receive $5 just for signing up, but the potential for earning more money thereon in is far juicier than that.
3. Inbox Dollars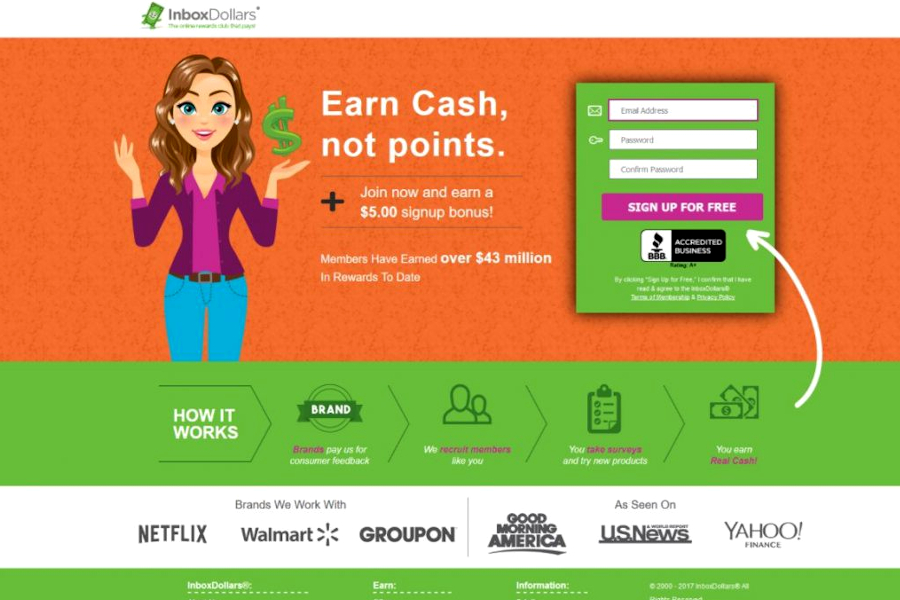 Inbox Dollars is another website that enables you to earn some cash while playing games online.
To start earning money at the site, all you have to do is to sign up – at no cost to you – and start playing the games there immediately.
The website has a variety of games to choose from that you can play – and you could earn $10 per day from the start, with that number increasing day by day as you play more often.
2. Pogo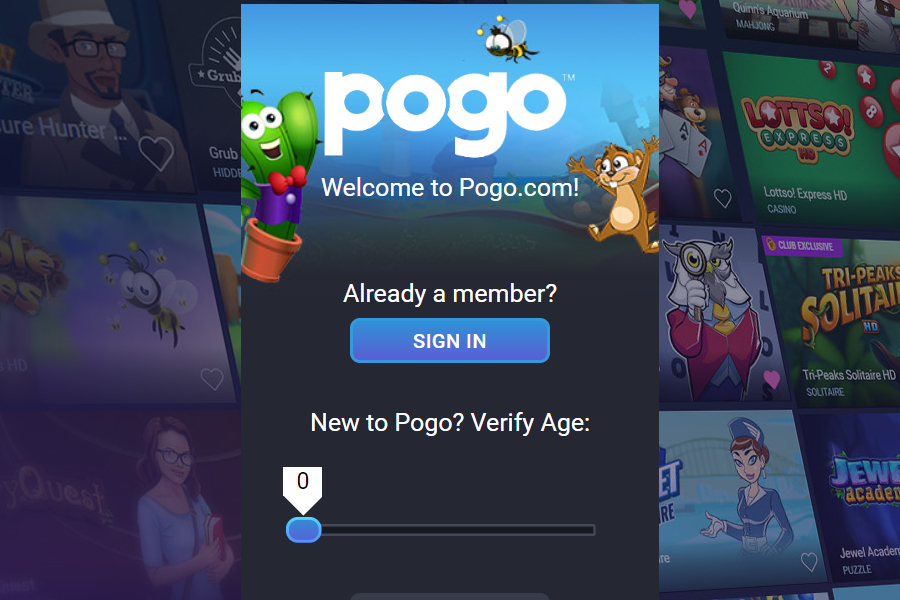 At first glance – especially if you're not familiar with this kind of website – Pogo might not look like a gaming site at all.
For starters, you'll have to view ads for the first five days in order for you to be able to collect tokens – but you'll then be able to use said tokens to participate in different types of exciting and addictive games that you can then earn money from.
Additionally, there's a daily draw of $10,000 that can be won by one lucky winner – and the more you play, the more chances you'll have of winning that prize money.
1. Gamesville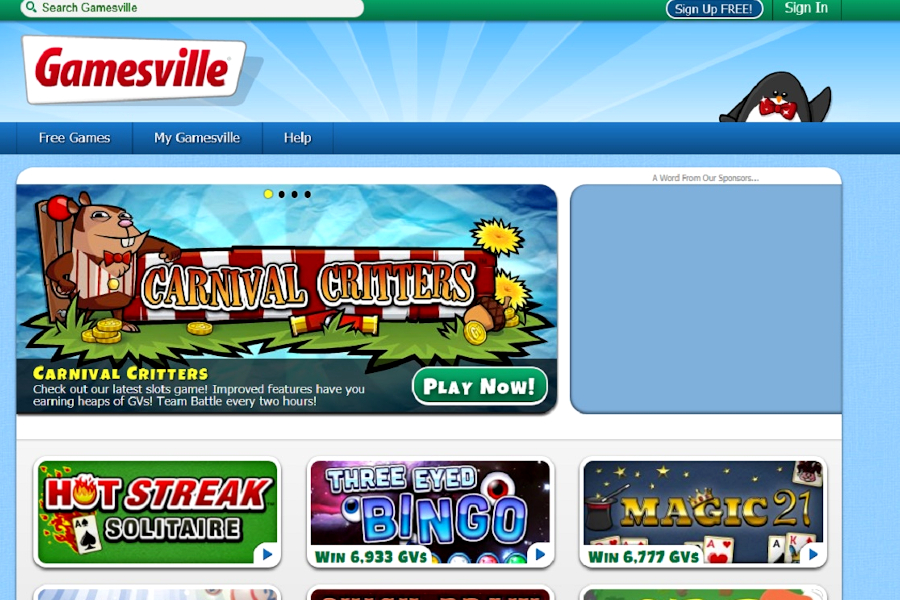 Gamesville was the first free web-based gaming website on the internet – and it remains one of the most popular to this day. There's good reason for that.
Players are awarded GV rewards for playing and winning games, getting high scores and for slots. They are then able to turn those GV rewards into cash – and, in Gamesville's case, for other exciting prizes, as well.
The site also has pure cash competitions for those of its members who do not want to earn GV rewards, which is always nice.