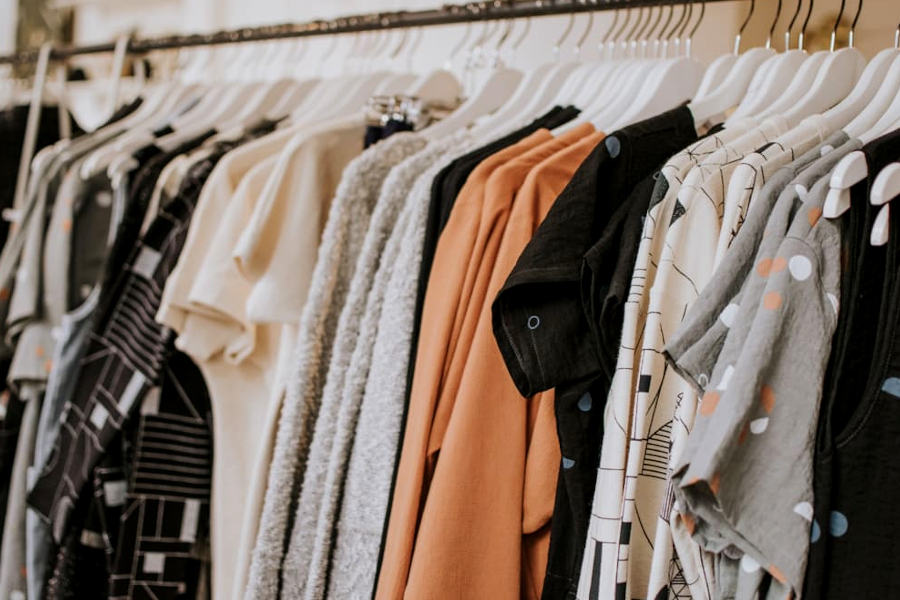 We all have clothes we don't wear any more – heck, pretty much all of us buy clothes that we end up NEVER wearing!
Now, sure, giving them away to charity is a good thing to do – and we don't want to completely discourage that – but why not make yourself a little extra cash using your old and unwanted clothes?
There are actually more ways than you might think to make money from your excess gear – some of which require crafting skills, while others require barely any effort whatsoever – and, in this piece, we're going to take you through a list of them.
Here are twenty-five ways to turn old clothes in to cash…
25. Have A Yard Sale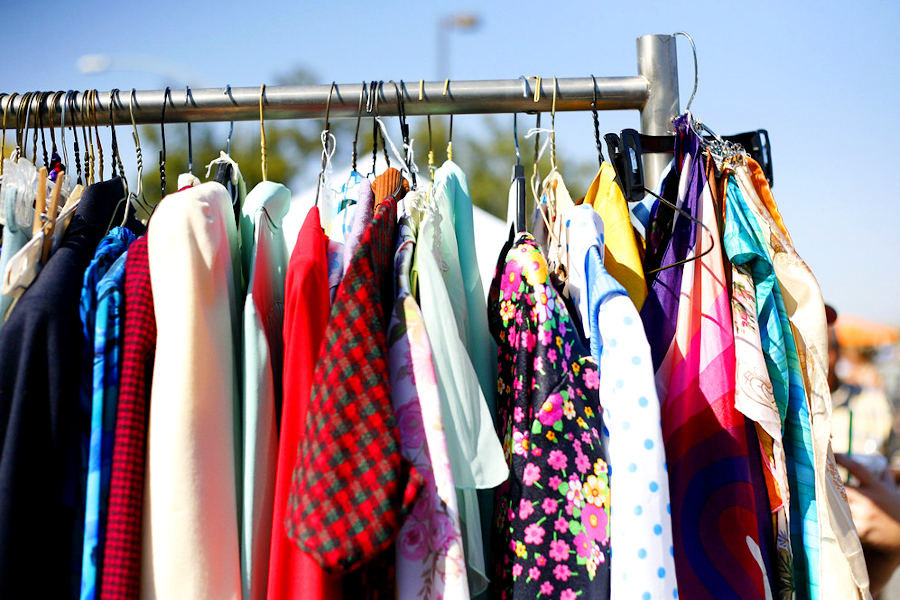 Let's start with a simple one – if you have an abundance of clothes that you don't wear, sell them directly from the front of your home in a good old-fashioned yard sale!
You could advertise the sale on your social media and by putting up flyers around your local area – and you'd be good to go! People are always looking for a bargain!
Simply put your garments on display in your front yard – with the prices clearly marked (although people will likely try to haggle, which is fine) – and watch the cash flow in!
24. Flea Markets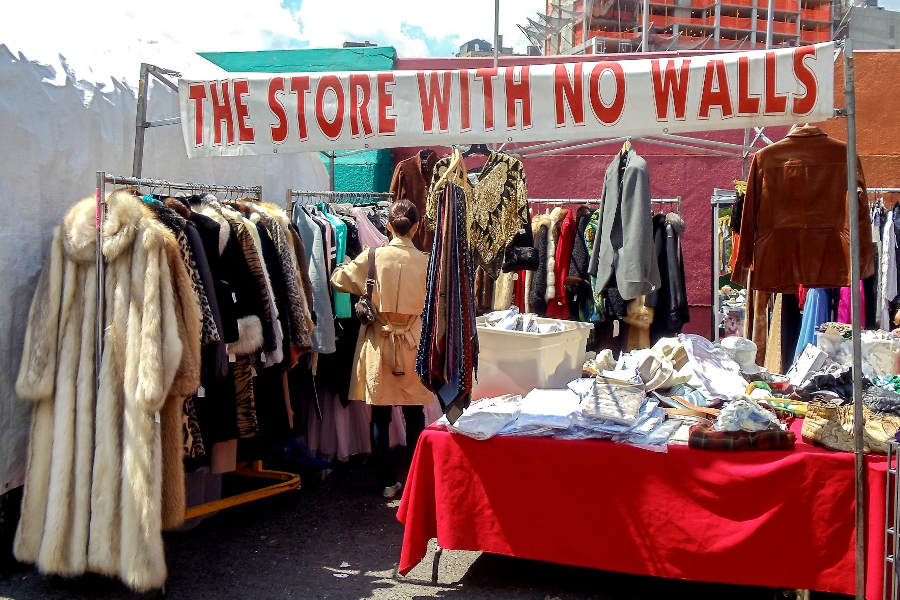 Another good old-fashioned way to sell your old things – clothes in this case – is to set up stall at a flea market!
Just reserve your place, drive your unwanted clothes to the market, set your display up and see how much money you can earn!
While you may need to take a rack or a table to display your garments at some flea markets, others will allow you to sell them straight out of the trunk of your car – it's actually a lot of fun!
23. Make Cushions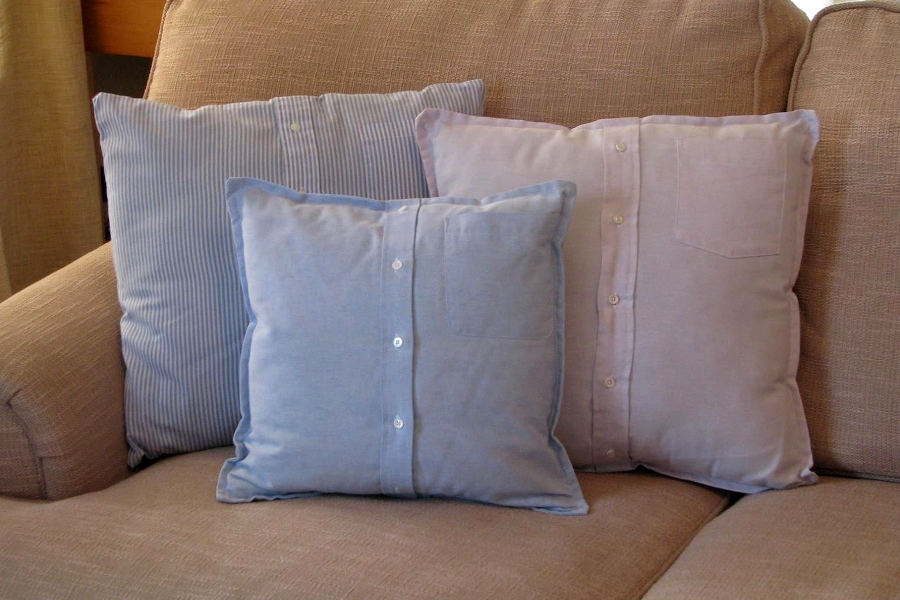 If you're into crafting, you could use old clothes to make some very quirky and unique cushions to sell.
People are always looking for items that are a little different – so making one-off cushions and selling them (on places like eBay, for instance) could make you a nice little sum of money.
But you could also advertise that you make cushions out of old clothes that aren't actually yours! For example, someone might want a cushion made from the clothing that belonged to a deceased loved one. Items of that nature are in high-demand and will be cherished forever.
22. Make Teddy Bears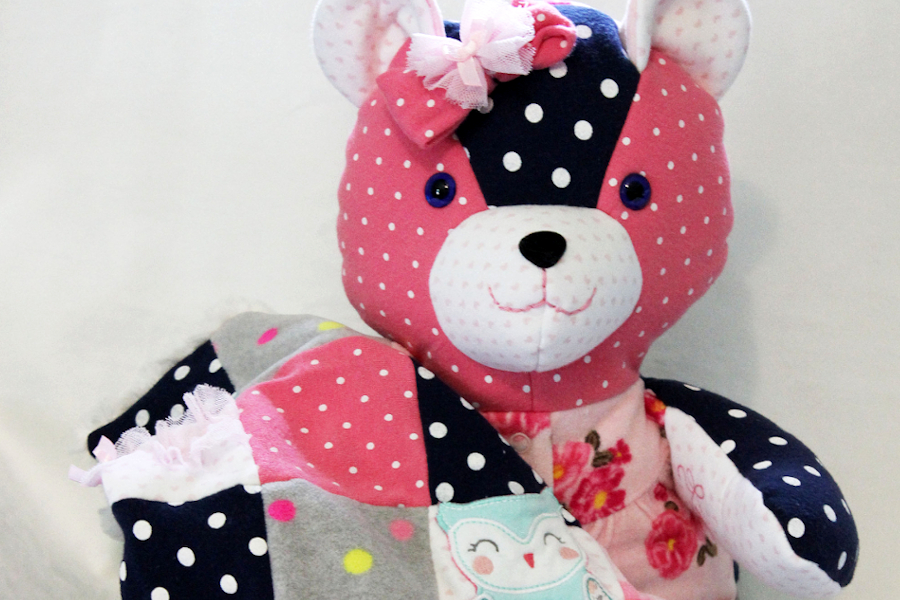 Another great idea for people who are great at crafting is to make teddy bears using old clothes.
Again, you could use your own clothing to make unique-looking bears, but a better idea is to offer your services to other people, who would provide you with old clothes to make bears for a specific purpose.
Generally, these come in the form of "memory bears", which are used, for example, to remember lost loved ones using their clothes, or to remember a child's early years using their baby clothes. They're adorable and offer great sentimental value.
21. Sell Your Wedding Dress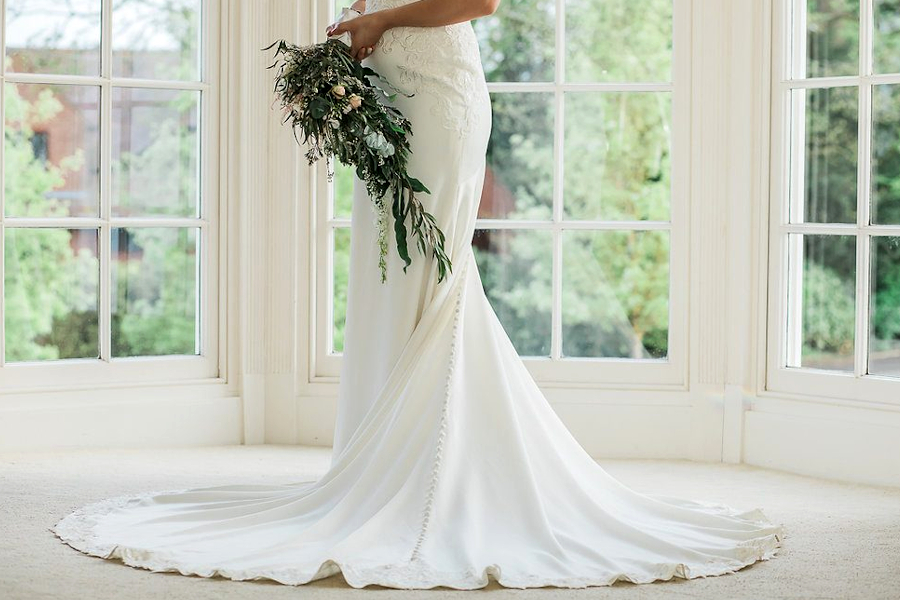 If you still have your bridal gown boxed up in your home, it's probably because it holds very obvious sentimental value. However, if you're in need of cash – or if, as is the case in some scenarios, your wedding is now a bad memory for whatever reason – you should sell it!
You could receive hundreds of dollars for a sought-after dress by a well-known designer – and a number of wedding dress-selling sites can assist you.
Simply upload a description and some photos to eBay or similar sites (we'll get to some of those later) and you'll be good to go – just bear in mind that potential buyers may want to visit you and try the dress on first!
20. Local Dress Agencies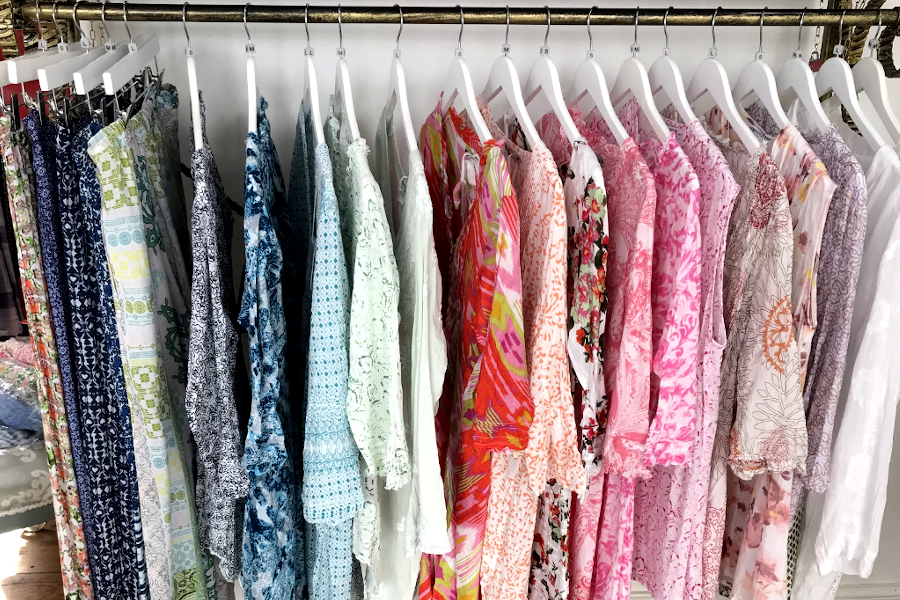 It might be an old school way of doing things, but another potential way of making money from your old clothes – in this case, specifically dresses – is by using a local dress agency (that is, of course, assuming there's one near you).
These shops will sell items on behalf of customers, while obviously taking a commission from each item they sell in order to make it worthwhile for them.
They often specialize in different types of attire – formal dresses or children's dresses, for example – and while you won't earn loads of cash by using an agency, it's a fast and convenient way to declutter without dealing with buyers yourself. Note that clothes are usually carefully vetted and must generally be in top condition.
19. Patchwork Items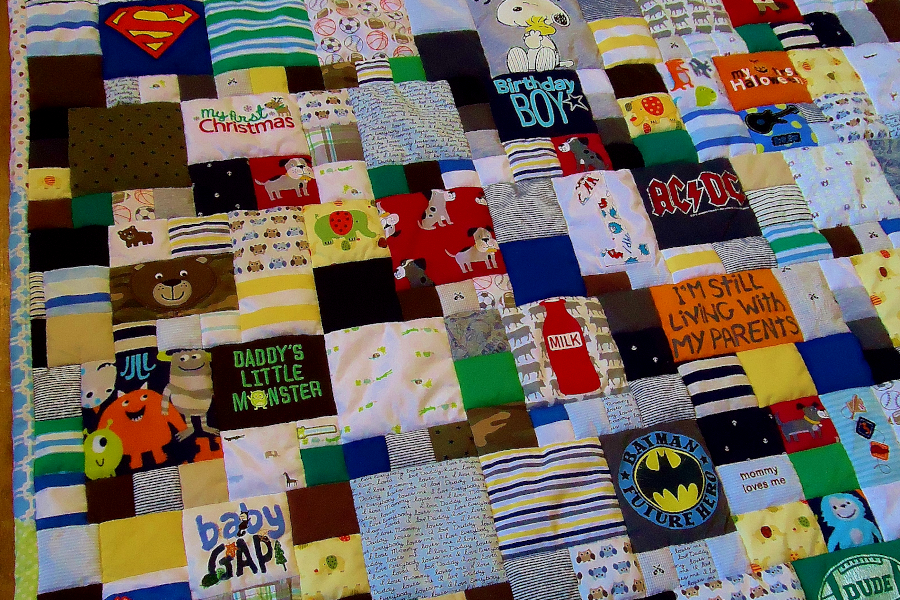 Back to some crafting now – and if you're a capable crafter, why not offer your services to make sentimental patchwork items (such as blankets) for your customers?
Granted, this won't involve making money from your own old clothes, but those with lots of items that are seemingly no longer useful could certainly utilize your services and pay you for them.
Parents could, for example, wish to make a blanket from their child's baby clothes, once the child has grown out of them. It's a cool and meaningful way to make good use of what would otherwise be unwanted items.
18. Goodwill / Salvation Army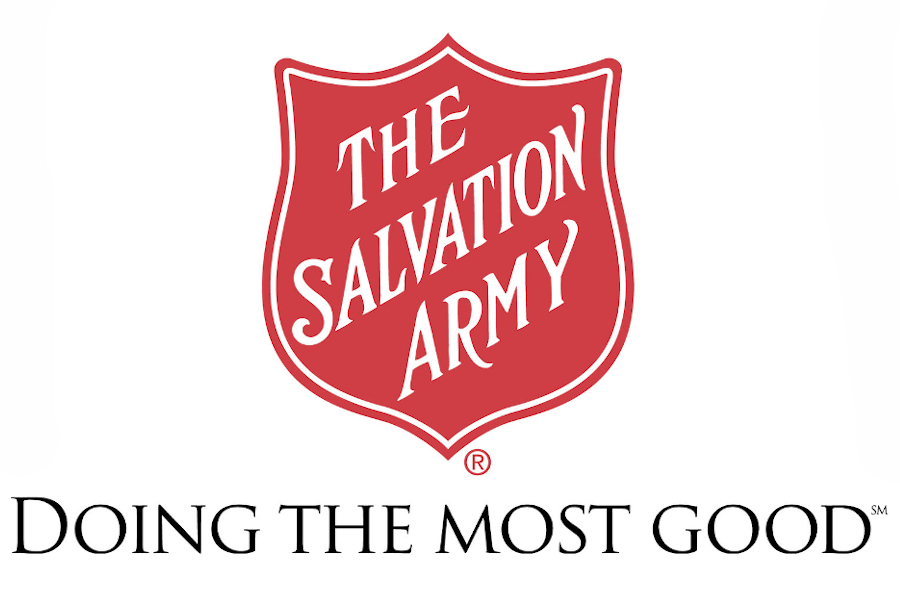 Now, this one's a little bit different to the other entries on this list, because you won't get any money, but it will benefit you financially.
You may not get any cash for dropping off your clothes at the local Goodwill/Salvation Army store, but you can use your donations as deductions come tax season, which will then save you some dough and possibly get you a larger tax return.
It might not save you a lot, but it IS a financial benefit – and you'll also be doing a little bit of good in the process, which is always nice.
17. eBay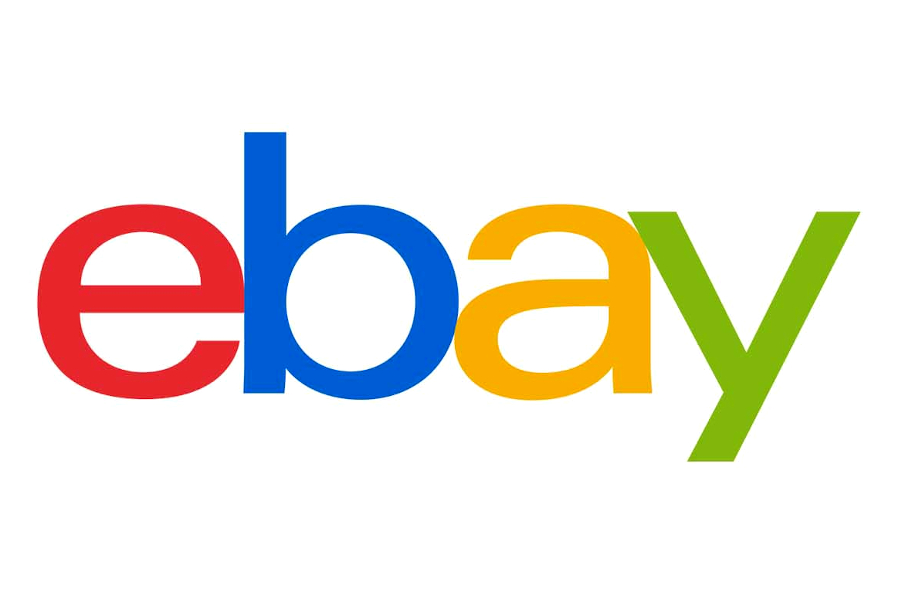 We're now going to list some very specific platforms on which you can sell your old clothes, starting with a very obvious one; eBay.
eBay has almost 200 million users and its mass audience is its main selling point – so it's a great place to sell old clothes, as there's bound to be someone out there who's interested in what you've got to offer.
It's extremely easy to use – and while its mainly known for its auctions, eBay also allows you sell for a fixed price (with a useful option to receive/accept best offers).
16. Vinted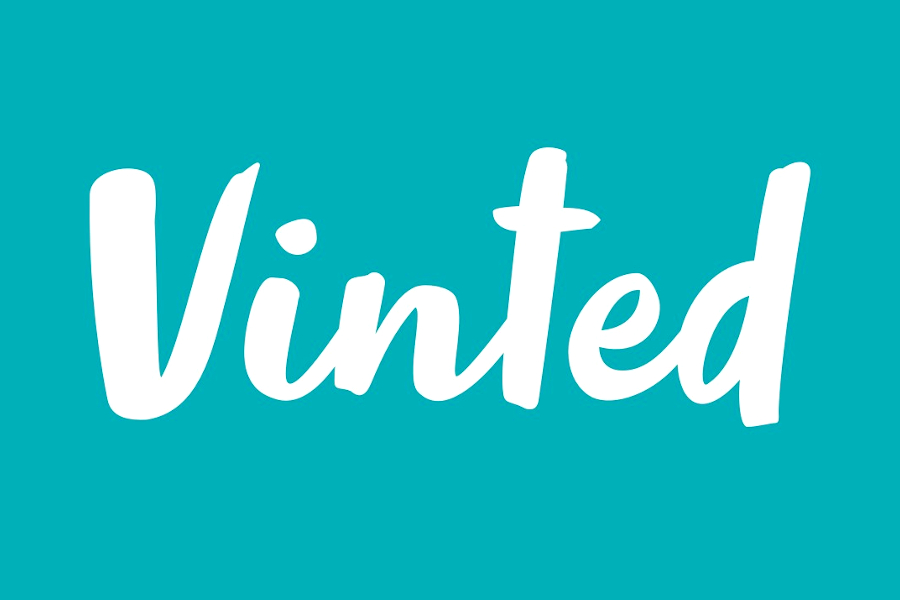 Vinted is a website and free app with more than 25 million members that can definitely make you some good money when it comes to selling your old clothes.
All you need to do is take photos of the item you're selling, describe it and set your price. Once you tap the upload button, your listing goes live, and then you just box your item, follow the shipping instructions, and make sure you send it to the buyer within five days! Easy!
There are no selling fees, so every cent of what you earn is yours to keep – and you'll be paid as soon as the buyer confirms everything is legitimate.
15. Etsy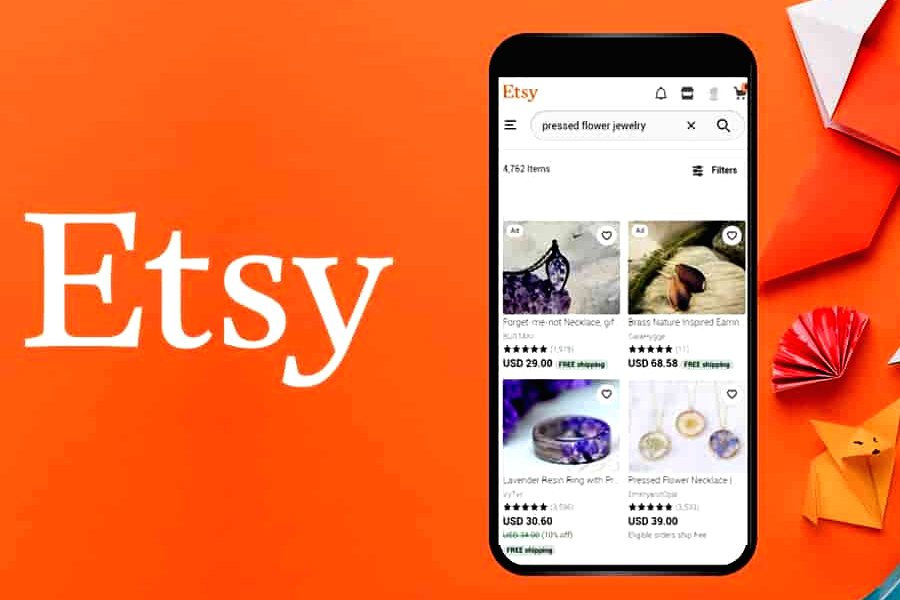 Sure, you probably usually associate Etsy with selling homemade craft items as opposed to second-hand clothes, but if you make your own or upcycle clothing, it's actually a great way to sell them and make them stand out from the crowd.
So, for example, if you've made things like the aforementioned blankets or teddy bears out of your old clothing, Etsy is a great place to list them.
Moreover, if you've customised your old clothes in any way, but still want to get rid of them rather than keep the revamped resulting product for yourself, Etsy is definitely the place to do it.
14. Mercari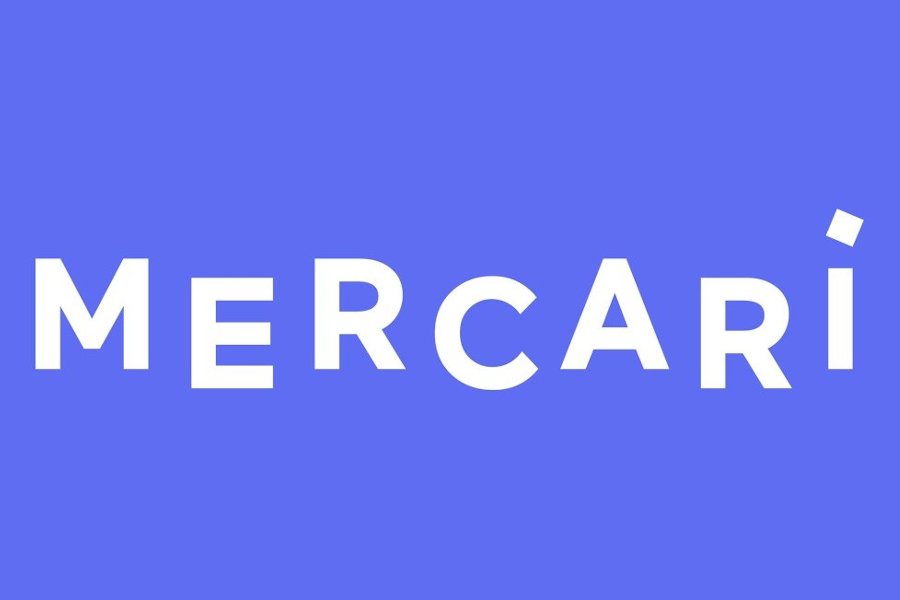 Mercari describes itself as the selling app, which is quite the proclamation, given how many selling apps there are our there!
The app makes it extremely easy to sell (or indeed buy) almost anything – that is literally their mission statement – and that obviously includes clothing, hence its inclusion here.
You simply take a few photos of your item, add a description, set your price and you're good to go. Once sold, simply ship your item. Listings are free, but there's a flat 10% selling fee once sales are completed.
13. Just Between Friends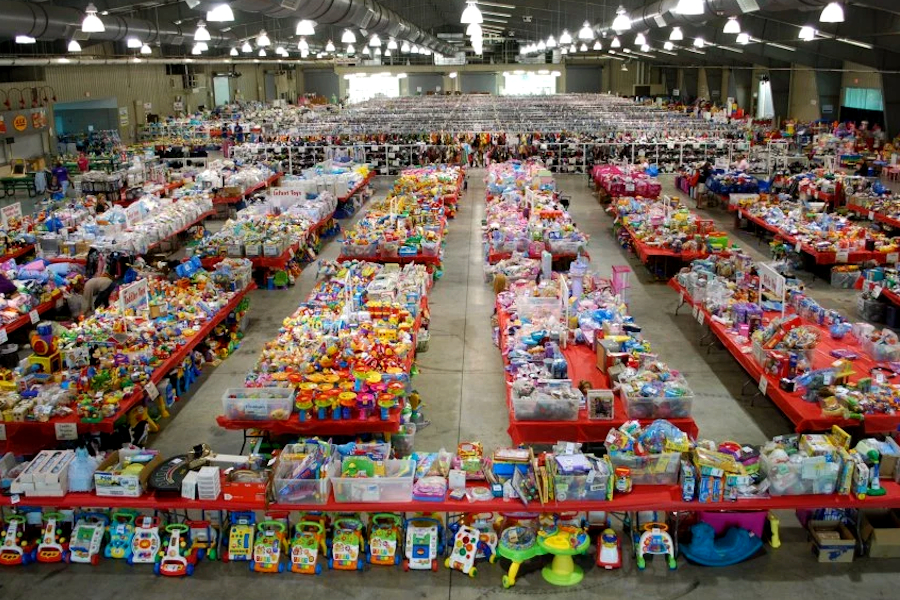 Just Between Friends is an organised event that takes place regularly across the United States – so simply search online for when the next JBF event is occurring near to you!
With Just Between Friends, you will sell your items (generally used baby clothes and related items) as a consignor and earn between 60% and 70% of your item sales.
But that's not the only benefit of getting involved – you can also make new friends and help to build a community! Everyone involved is caring and the events are safe, clean and organised.
12. Buffalo Exchange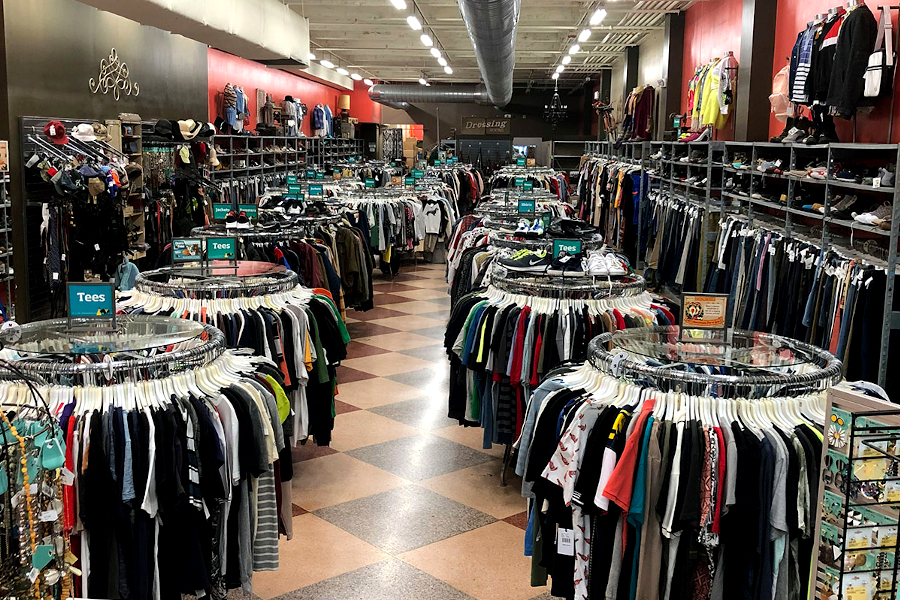 Unlike the eBays of the world, Buffalo Exchange is mostly a brick-and-mortar based company with a number of locations around the United States.
Selling with this company can be extremely useful for anyone looking to profit from their old clothes or possibly trade in their old clothes in exchange for another outfit.
It should be noted, however, that Buffalo Exchange doesn't accept everything, but many of their items sell for an average of $15 according to their website – which definitely makes it a good place to make a little cash from your old garments.
11. Tradesy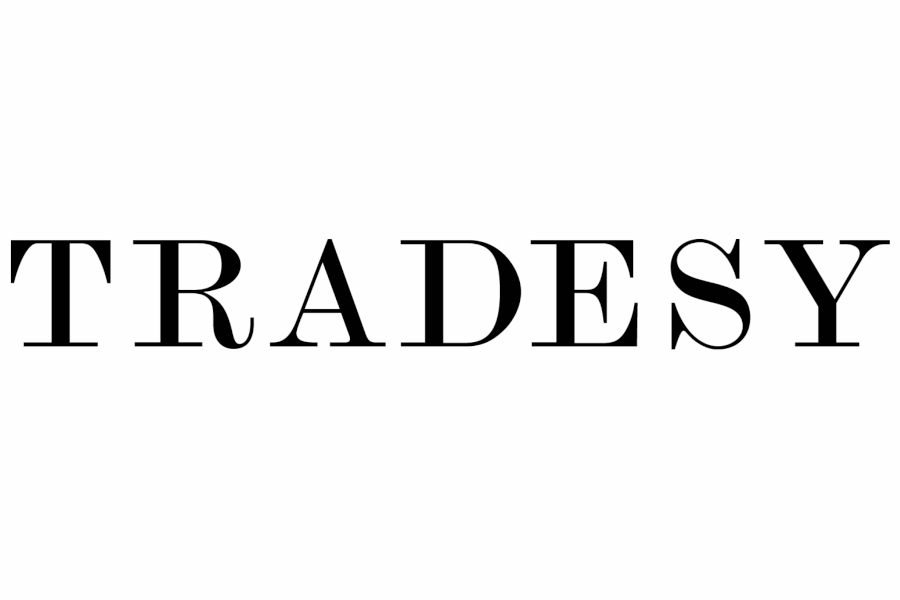 Tradesy is one of the best sites in terms of how much commission it deducts from its sellers, at only 9% – which is pretty fantastic.
However, it should be pointed out that it only applies if you decide to keep your sale money on Tradesy – if you actually want the money in your pocket, there's an additional 2.9% PayPal transfer fee added onto it.
But even with a total deduction of 11.9%, Tradesy still puts more money in your pocket than most other online options – and it's really easy to use. Simply take and upload a picture of the piece of clothing you're looking to sell and click post. Tradesy will then propose a price for your item or you can set the price yourself. Tradesy then fairly quickly removes the background from your photo, making your item look more appealing to potential buyers.
10. Vestiaire Collective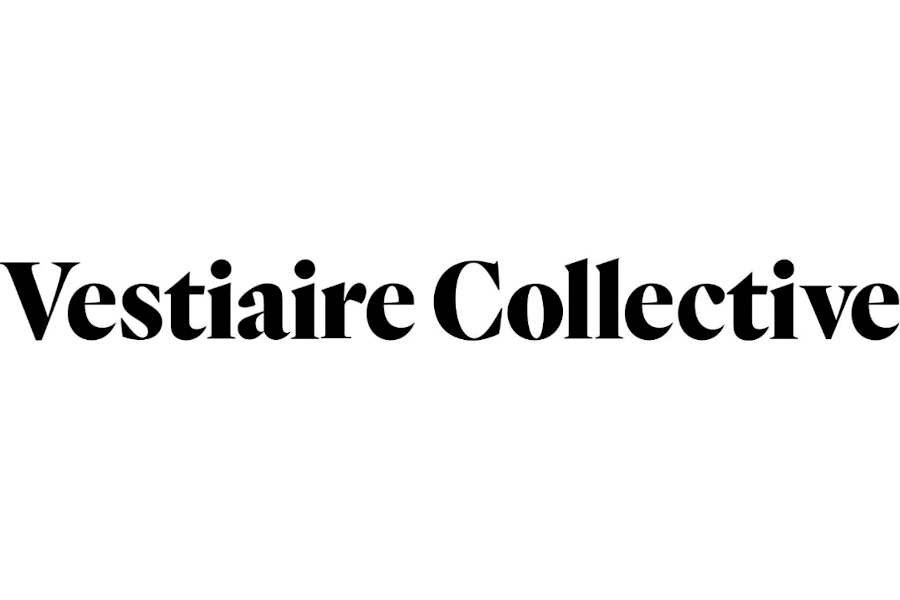 Now, if you own any designer clothing that you're looking to sell, Vestiaire Collective is a French-owned resale site that you could use to do so.
The fees for listing items are pricey, but clothes often sell for more than what they would on eBay, for example, so it can definitely be worth it (Vestiaire authenticates items, so customers feel more confident when they're buying the goods).
Your sale items must be from one of the 5000 labels on the company's list – which include brands like Gucci and Victoria Beckham, as well as some of the more upmarket high street brands like Zara – and its app is slick and easy to use as a seller.
9. Depop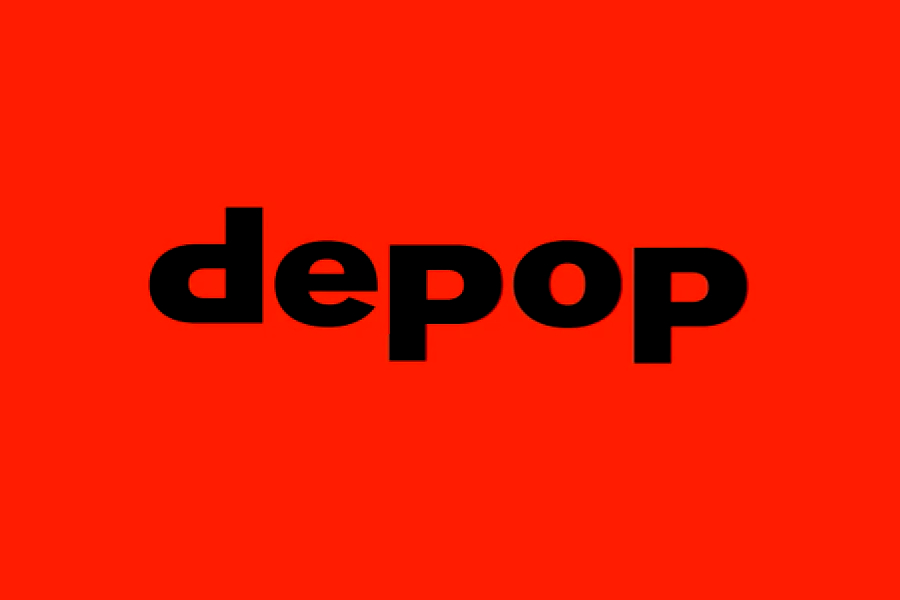 Vintage clothing is extremely trendy right now and Depop – a pre-loved fashion marketplace – is a great place to sell them if that's what you're doing with some of yours (Depop doesn't deal exclusively in vintage clothes, but there's a brisk trade in items from the 1990s or early 2000s).
Think of Depop as a cross between eBay and Instagram – as it often features people modelling their own clothes in order to attract buyers (although it should be noted that it's not compulsory).
Clothes sell faster on the site if you "tag" listings with keywords – and popular terms include 90s, rave, Y2K and festival. If this sounds like it suits you in terms of what you're selling, try it!
8. Patatam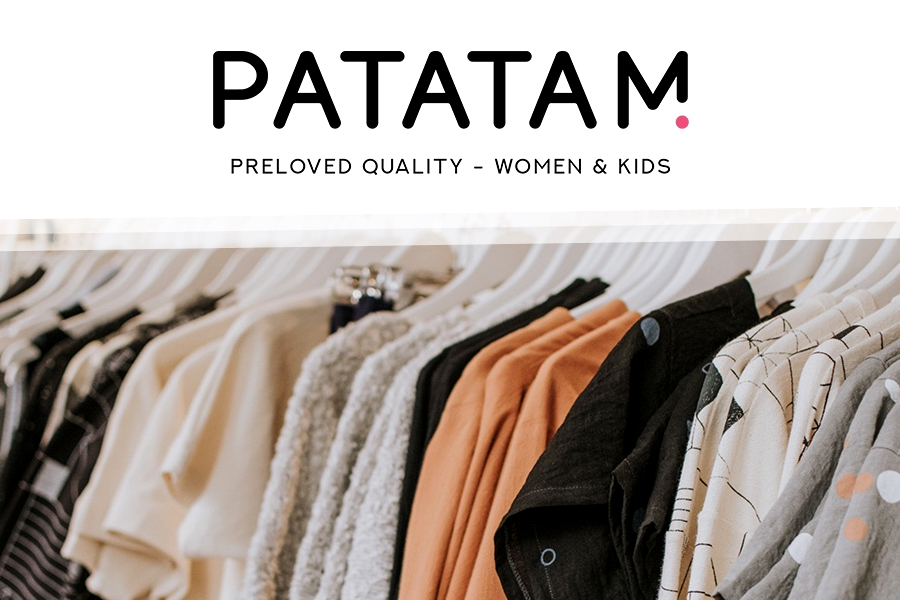 Obviously, the best way to maximize your earnings when selling anything is to sell items individually – and that applies to clothes in the same way it does everything else – but if you want to sell your old clothes quickly and easily in bulk, try specialist trade-in site Patatam.
You'll need to send at least twenty items and it only accepts women's and kids' clothing (so, just to be clear, NOT men's clothing), but it really is ultra-convenient.
Just enter details of brand, size and type of item (such as skirt, shorts, blouse etc) and Patatam generates a value for them all, then sends you a free-to-post bag. You then get paid by PayPal, bank transfer or Patatam voucher.
7. Facebook Marketplace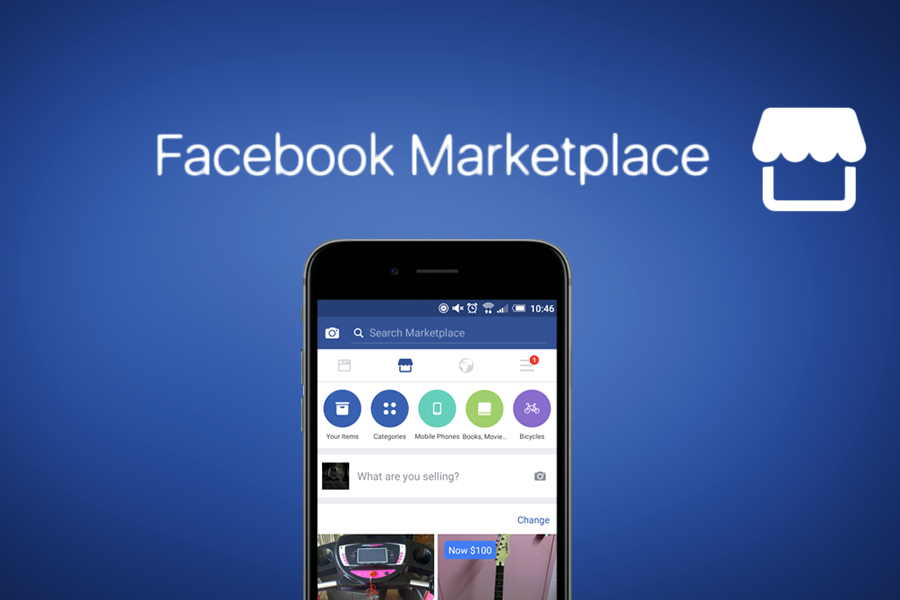 If you're wanting to sell local, Facebook selling groups and Facebook Marketplace are a great way to earn cash by selling your unwanted clothes in your area.
It's all very, very simple; sellers post adverts for their unwanted goods, then the buyers collect the items and pay cash-in-hand – which is always a good thing. Given that the majority of sales on Facebook are indeed local, you won't have access to the wider audience you get with a site such as eBay, but that's okay.
Research suggests that the best clothes to sell on Facebook are baby and kids' items, but you can, of course, sell any items you wish (and not just clothing, incidentally).
6. Shpock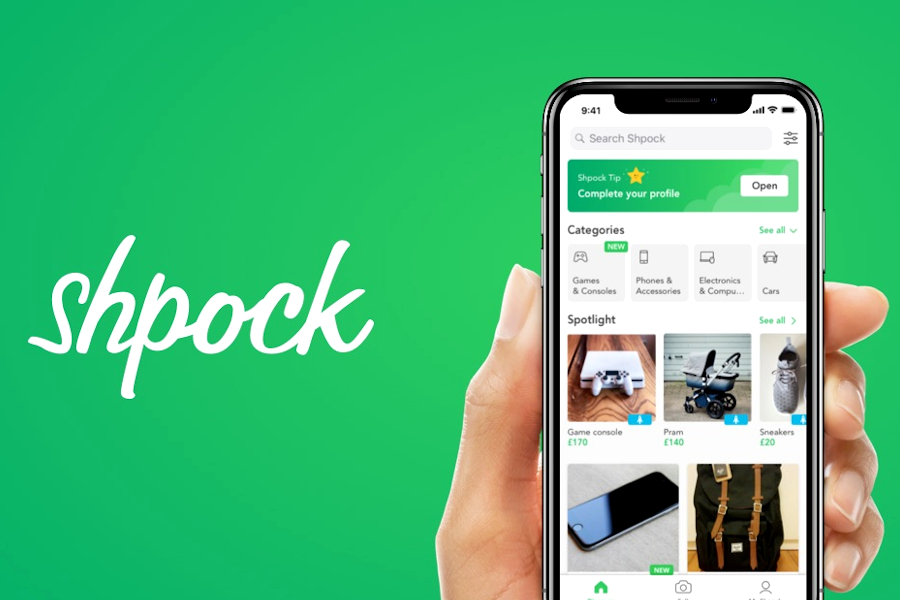 Shpock – which is short for "Shop In Your Pocket" – is an app and website that lets you sell fee-free.
It's quite similar to the aforementioned Facebook Marketplace, in the sense that it's focused mainly on local selling – you post adverts for unwanted goods and buyers will generally come to your house and pay you cash-in-hand.
Be warned, there are a lot of hagglers on Shpock – and while there is an option to accept PayPal and post items, it's not as popular as cash-in-hand (largely because Shpock doesn't involve itself in any transactions, so you may feel more comfortable with those cash-in-hand transactions).
5. Sell Clothes By The Kilo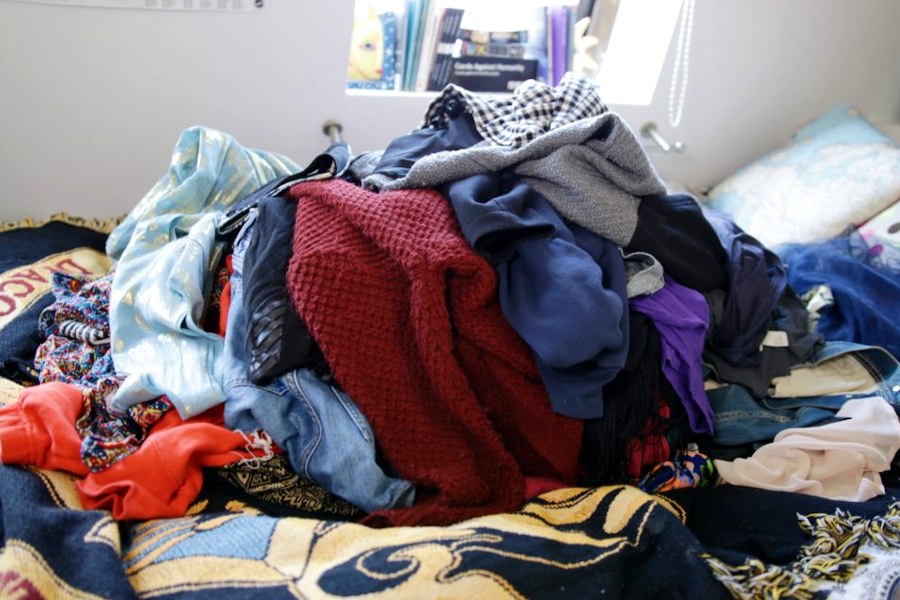 Clothes in good condition are definitely worth selling individually, but when it comes to clothes that have seen better days, "cash for clothes" companies will pay a decent amount to take them away in bulk.
The should still be in reasonably good condition, incidentally (i.e. not ripped or stained), but there's more leeway for general wear.
It varies by company, but they tend to pay by kilo and you could stand to earn a good sum if you have lots of unwanted clothes – and to find a companies like this, simply use a search engine to find "cash for clothes" in your area.
4. H&M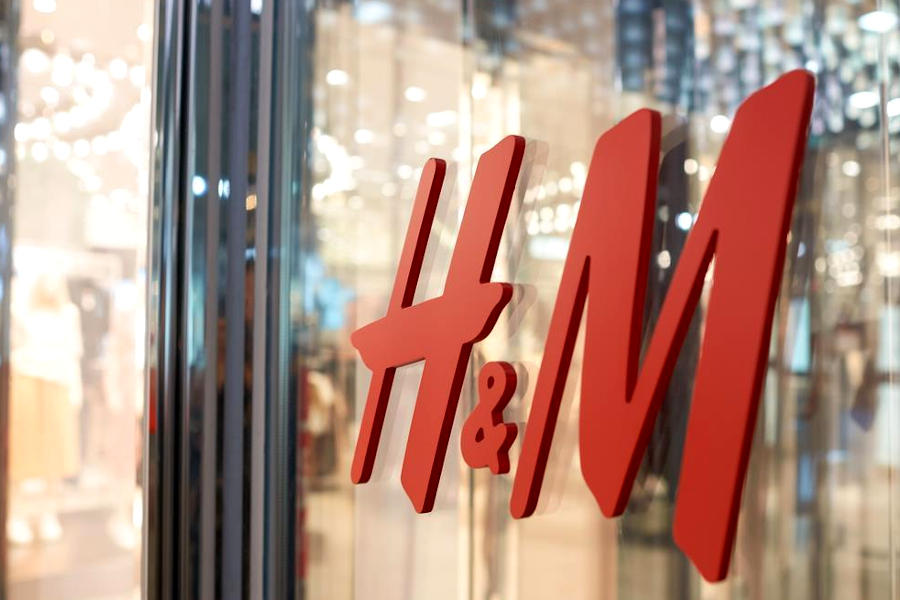 Since 2013, H&M has been offering a garment recycling service across all their stores – and if you get involved, you'd be both helping the environment and earning a little extra cash.
Now, it should be pointed out that the "cash" comes in the form of H&M vouchers, which can only be used on purchased above a certain value (that varies by country), but it's still worthwhile.
The clothes that are accepted can be any brand, in any condition, at any of H&M's stores, and at any time of year. Simply hand in your bag of old clothes at the cash desk and you'll get your vouchers – and all clothes will either be reused, reworn or recycled, with absolutely none of them going to landfill.
3. ThredUp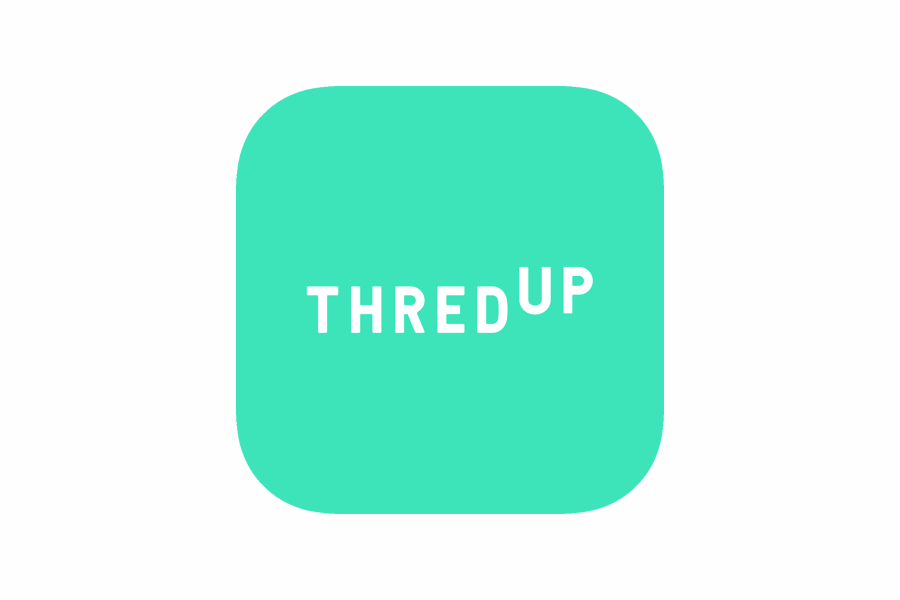 ThredUp is a cool website on which you can use their clothing calculator to determine how much they'd be willing to pay out for your gently worn clothes (specifically women's and children's, in this case).
They only accept certain brands, but the selling process will inform you of whether or not the clothes you are trying to flog are on their accepted list.
All you do is send them your clothes free via FedEx or UPS (in a ThredUp cleanout bag) and receive up to 80% of your clothing's value (they take a 20% cut and do the selling work for you). You'll be paid in the form of shopping credits or PayPal payments.
2. Poshmark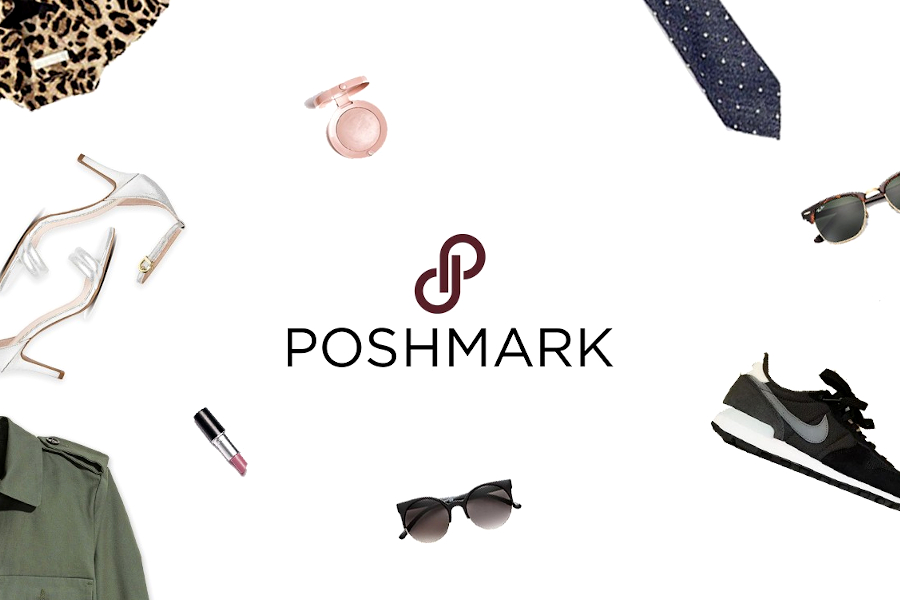 Poshmark is an online marketplace where you take pictures of your clothes using their built-in filters, then list them on their website – and that's it! It really is that easy.
Your clothes are then added into one of their "parties", where users can browse and buy different clothing options that are organized in themes (i.e. boots, Vera Wang, blouses etc).
If any of your items get purchased, Poshmark will provide the shipping labels and cover the cost of all boxes weighing under five pounds. They have a detailed commission structure that you can read on their website, which we urge you to do before proceeding.
1. Look After Your Clothes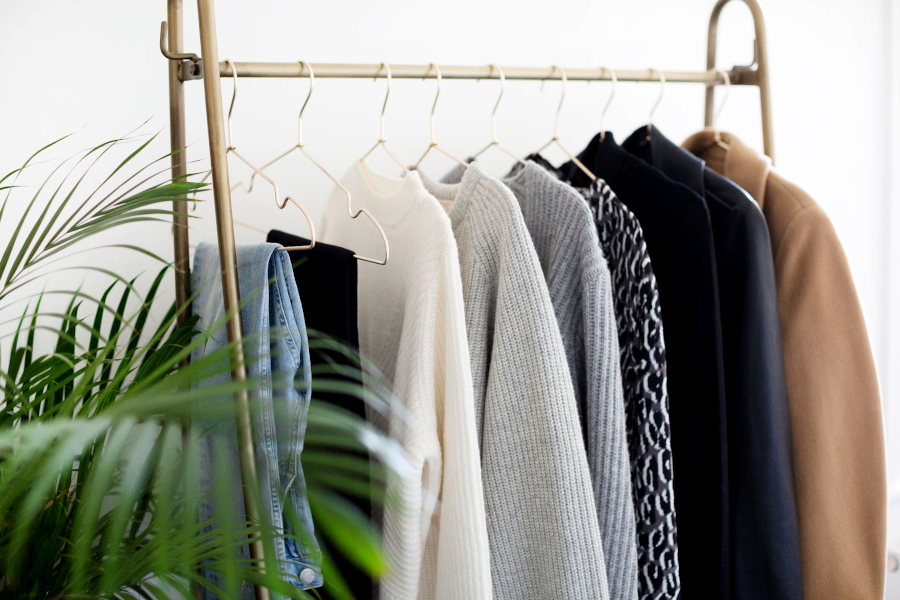 The key to most of these methods (not all, but most) is making sure your clothes are actually in a condition that makes them suitable to sell!
Nobody wants tattered, ripped, poorly cared-for clothes – so the more you look after them while you DO want them, the better chance you have of making money from them when you DON'T!
If you're the type to sell your clothes when you're done with them, wash them regularly (using the specified instructions) but not unnecessarily, hang or fold them and keep them stored away, carry a stain removal pen with you at all times, avoid dry cleaning and so forth. Just generally care for your clothes – you'll have a better chance of attracting people to buy them!